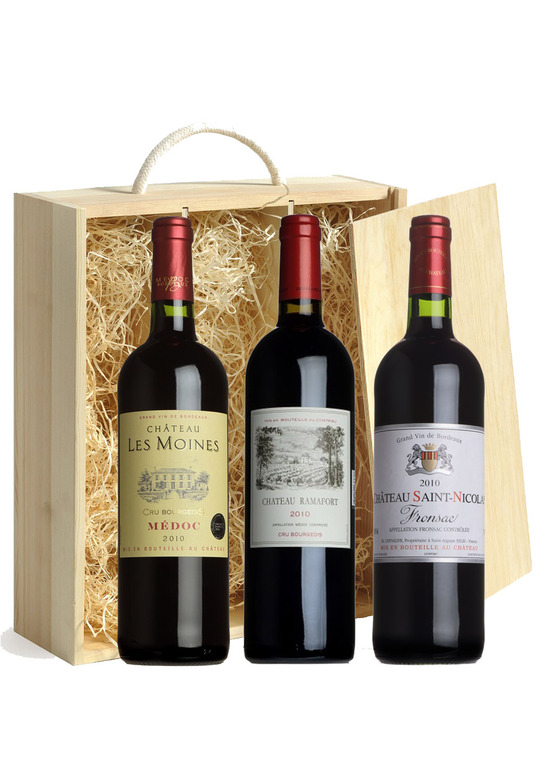 2010 Clarets Gift Trio
All gifts include free delivery
A three bottle selection of 2010 clarets, presented in a wood-wool lined wooden gift box.
The Wines:
Château Ramafort, Cru Bourgeois, Médoc, Bordeaux 2010- Château Ramafort is an excellent Cru Bourgeois from the great 2010 vintage that is now fully mature and drinking beautifully. The Château was formerly owned by Château Lafite and only releases the wines from its fairy-tale 17th century cellars when they judge the wines are perfect for drinking.
Château Les Moines, Cru Bourgeois, Médoc 2010 - Really good affordable claret from 2010, one of the greatest vintages of modern times, has virtually disappeared from the market just as it approaches full maturity.
Château Saint-Nicolas, Fronsac 2010
There are currently no reviews for this product.
Be the first to write a review.