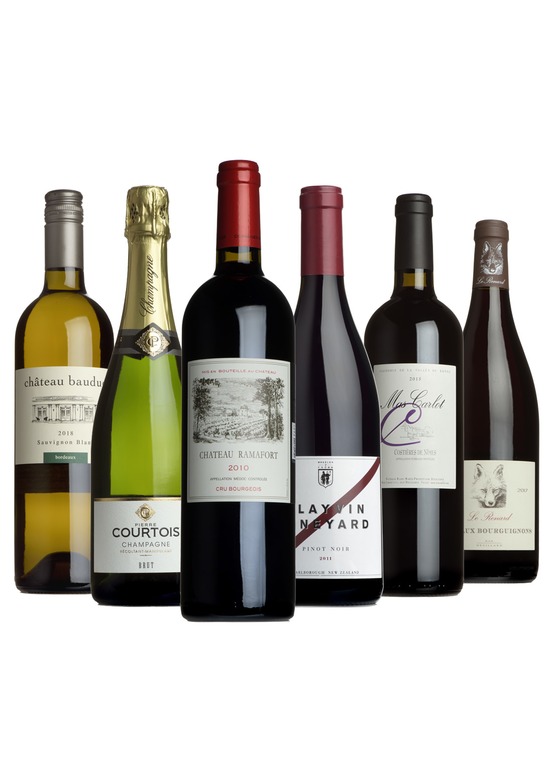 At Home - Special 12 case
Esme's selection of twelve contains two bottle each of the wines featured below:
Château Ramafort 2010, Bordeaux - From a great vintage and a Château previously owned and run by Château Lafite - deliciously mature.
Côteaux Bourguignon 2017, Le Renard, Domaine Devillard, Burgundy - My favourite everyday red burgundy and I drink lots of it.

Grand Vin Pinot Noir 2013, Clayvin Vineyard, Marlborough - the best New Zealand Pinot Noir I have ever drunk - up there with Burgundy at twice the price.
Mas Carlot Rouge 2016, Costières de Nîmes - The very best of the Costières de Nîmes in the very Southern Rhône.Lots of wonderful complex flavours.

Château Bauduc, Sauvignon Blanc 2018, Bordeaux- Angela and Gavin Quinneys extraordinary good Sauvignon Blanc - Gordon Ramsey and Rick Stein agree.

Brut, Champagne Pierre Courtois - A terrific grower champagne,small bubbles and decent bottle age. Great value.
There are currently no reviews for this product.
Be the first to write a review.