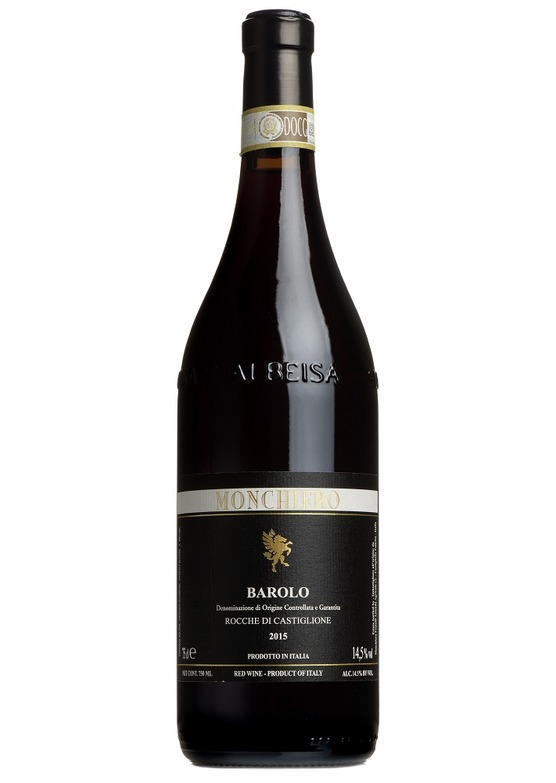 Barolo 'Rocche di Castiglione', Monchiero 2015
Drinking Barolo, Italy's greatest red wine, used to be the preserve of a few very patient and well heeled cognoscenti the highly tannic wines needed to be aged 10-15 years or more and often cost £100 a bottle while still young. Modern vinification and a determination by a number of growers to produce more forward wines from the nebbiolo grape has brought welcome changes.

This Monchiero Barolo from the five star 2015 vintage (Decanter), and from the great Rocche di Castiglione vineyards that have been making fine wine since the early 1200s is a wonderful example of modern Barolo.
As Victor Hazan wrote in Italian Wine, "The drama of Barolo's power is that it manages its great girth with supple and buoyant grace.the aftertaste fades with haunting slowness, releasing as it retreats a seemingly indelible last emanation of flavour."
Tasting note:
Pretty rose perfume, sweet spice, raspberry and ripe cherry and just a little new leather. Full-bodied, juicy almost succulent dark raspberry, tea, earth and richness to boot.
Subtle flavours, great length. A quite unique flavour, but not as 'oaky' as one might like.