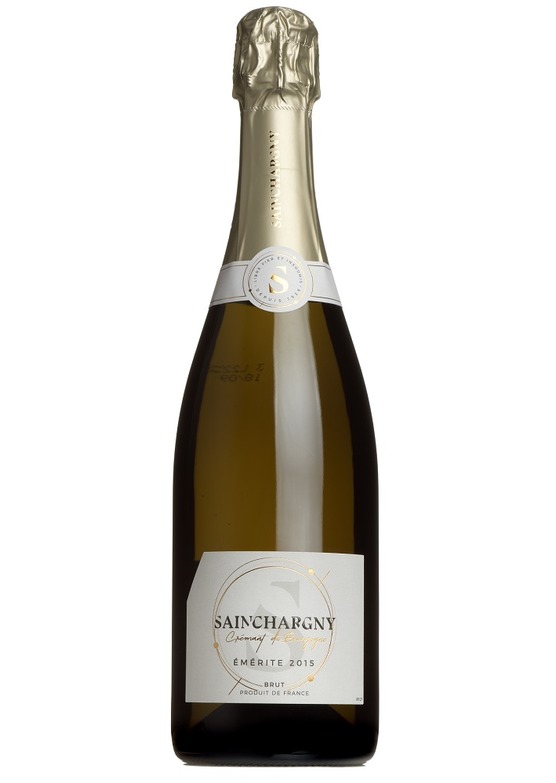 Crémant de Bourgogne 'Émérite' 2015
Cuvée Emerite from Sainchargny is a rare beast – bridging the gap between gorgeously complex but sometimes wallet-unfriendly Champagnes and highly affordable but often unexciting Prosecco, this is a superb sparkling wine from Burgundy made from the same grapes, on the same soil and using the same method that has proven so effective in the heartland of great quality Fizz further North.
The blend is dominated by chardonnay grown on limestone, and there is a superb streak of fresh acidity and chalky notes that testify to that. The key to great wine is balance, and that spine is matched perfectly by the almost creamy texture delivered by the combination of 20% pinot noir, a small proportion of chardonnay vinified in old oak barrels and the use of natural winemaking techniques to soften the acidity.

These are methods used by some of the hallowed names of Champagne, such as Bollinger, Roederer or Krug, and while I am not suggesting that this would be a dead ringer for those, the result is mightily impressive all the same. Beautifully complex with citrus fruit and white flowers moving on to notes of toast and hazelnuts.
This is a delicately powerful wine that will be perfect whether you fancy a celebratory glass on its own or paired with seafood, white fish or indeed simple homemade pasta with freshly grated parmesan and a touch of truffle oil – which was my choice for the rest of the sample bottle!
Reviews:
"Crémant de Bourgogne, Sainchargny Émérite is one of my all-time favourite fizzes and if it isn't yet one of yours, it darn well should be. It's an absolute snorter and I've recommended it (under its previous name: Cave de Lugny Crémant de Bourgogne Brut Millésime), both in print and, well, yelling from the rooftops, countless times. It really is a model of its kind, produced using the champagne method by the highly-rated Cave de Lugny co-operative near Mâcon in southern Burgundy. Only the finest hand-picked Pinot Noir and Chardonnay is used, some of which is aged in oak before blending. The cuvée, having been assembled, then spends a further 18 months in oak on the lees and the result is as appealing a sparkler as you'll find anywhere. It's full of delicious ripe, honeyed fruit, toast and brioche and blessed with a delectably fine mousse. As I've said many times to anyone who will listen, I've had dozens of champagnes twice the price that don't taste half as good." (Previous vintage) - Jonathan Ray, The Spectator
There are currently no reviews for this product.
Be the first to write a review.