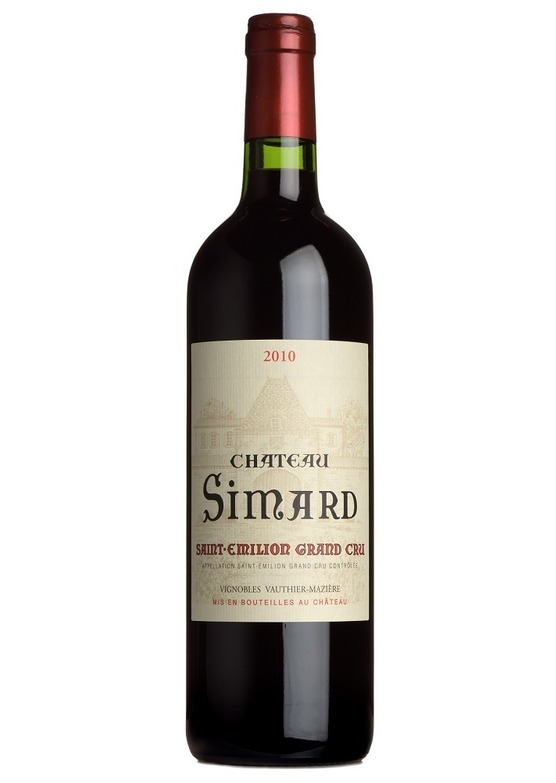 Château Simard, Saint-Émilion Grand Cru 2010
These are the last remaining stocks of our classic Saint-Émilion Grand Cru, owned by Château Ausone and from the exceptional 2010 vintage. A wine that has been at the forefront of our higher-end clarets, Château Simard is a red of elegance and stature that can hold its own against far more expensive wines. This was proven again during my Bordeaux 2018 en primeur tastings in April this year of Simard and the other wines in the family at Château Ausone's table.
Château Simard is found on the south facing slopes of Saint-Émilion and owned by the Vauthier family whose principal estate is Château Ausone which consistently makes Saint-Émilion's best wine - indeed as often as not the best in Bordeaux as a whole. The same team is responsible for making both wines yet the Château Simard sells at just £24.95 a bottle (Ausone at over £1,000). This is remarkable for a wine of such great character and concentration that is reaching full maturity now. This is an extremely delicious wine that I encourage you all to invest in, for the sake of your own personal enjoyment.
Tasting note: A dark brooding red with a restrained bouquet of wonderful rich berry fruit flavours. A Grand Cru of the highest quality with structure and class as it approaches peak maturity. Alan Vauthier's influence is here - in spades!
Grape:
/
Cabernet Franc
/
Merlot
There are currently no reviews for this product.
Be the first to write a review.