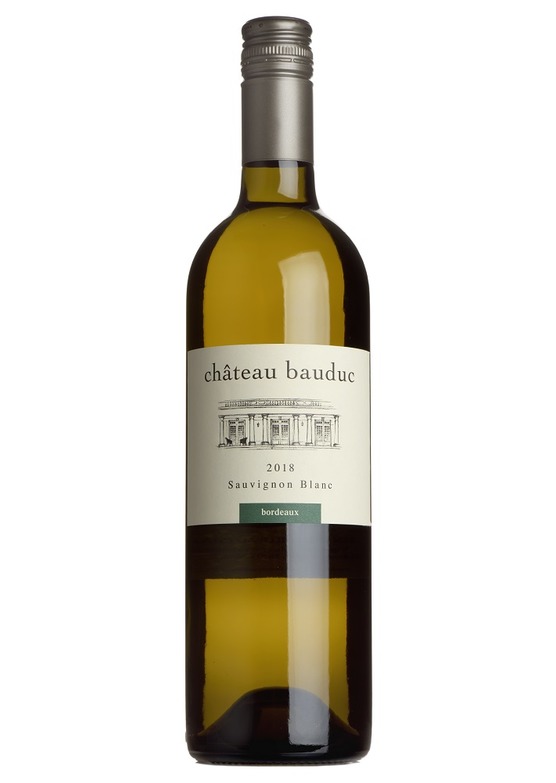 Château Bauduc, Sauvignon Blanc 2018
Château Bauduc Sauvignon Blanc has been our best selling white wine for several years now. It is a remarkable story as to how Gavin and Angela at this pretty little Château make a wine that has attracted global recognition and has been the house white of famous chefs such as Rick Stein and Gordon Ramsay to name but a few.

The answer is simple - they make an extraordinarily good dry white wine at a very attractive price.
What do professionals think?
"Affordable, approachable, Bordeaux needs another 100Bauducs and fast." - Oz Clarke's Wine Buying Guide
"This scrumptious Sauvignon is packed with refined nettle and lemon grass zing." - Jane MacquittyS Best Buys In The Times

"This is a classic Sauvignon Blanc that has been the house wine for the Hotel du Vin, Gordon Ramsay and Rick Stein for many years." - Jane Anson's 'Top 10 Affordable Bordeaux Wines' in Decanter

"It is the most perfect wine. I feel like a specialist in £10 wines as I taste so many of them, and it hits exactly the beautiful spot. I love love loved it." - Victoria Moore, Telegraph 'Wines Of The Week', August 2017

"Bauduc Blanc is the Holy Grail for those of you who cant get the pot pourri and fruit salad notes out of your olfactory system left behind by chemistry set, bulk-bottles Sauvignon. It is classy, elegant, nerve-tingling and, dare I say it, what we should all taste to remind us what Sauvignon Blanc should be like!" - Matthew Jukes, The Week And Money Week
There are currently no reviews for this product.
Be the first to write a review.