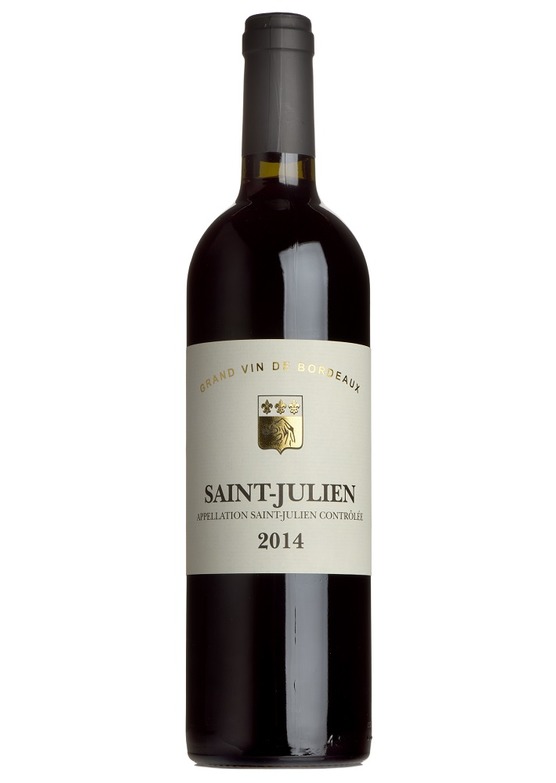 Our declassified Saint-Julien 2014 is drinking beautifully now as it is 'growing up' from being young to youthful maturity. This wine hails from one of Saint-Julien's Super Second châteaux overlooking the tidal reaches of the Gironde river. The wine comes from the same vineyards and is made by the same wine-making team as the château label itself, but at about of 1/10 of the price. Brilliant value for money.
How does the wine taste?
Rich, powerful and bursting with red and black fruits, this is a remarkably complex claret for the price. The concentration of the palate is underpinned by a streak of minerality alongside notes of cedar and leather. A perfectly balanced masterpiece, which will pair superbly with roast beef. Real class here and for another 6-8 years.
What do the critics say?
"The 2014 Saint-Julien comes from one of Bordeaux's so-called 'Super Seconds', whose 50 hectares of vineyards lie in the south-east of Saint-Julien where famously beautiful stone can be found underfoot (hint, hint). The wine, too, is deliciously eye-catching: soft, smooth and concentrated with a long, almost savoury, finish..."
Jonathan Ray, The Spectator
Grape:
/
Cabernet Sauvignon
/
Merlot
There are currently no reviews for this product.
Be the first to write a review.