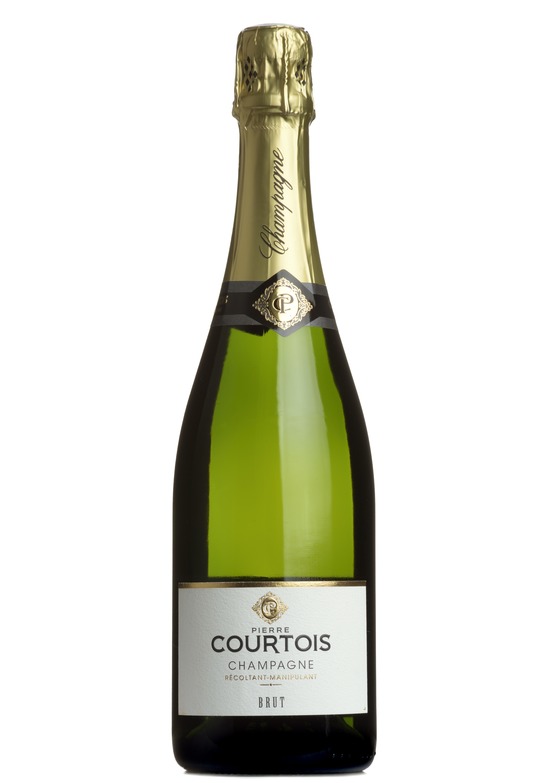 Brut, Champagne Pierre Courtois
When we first tasted this grower Champagne last month from Pierre Courtois and his six hectare family vineyard, we knew that this was a champagne for us all - it was fresh, elegant and spot on in all respects. Discerning French drinkers buy single vineyard champagnes rather than the big branded ones- coming from the producers' own vineyards & made in smaller quantities with great care and passion in both the vineyard and the winery. We should all do the same - and at £21.95 this special parcel is great value and very highly recommended .
Tasting note: A fine blend of chardonnay, pinot noir and pinot meunier with delicate fizz and a light creamy finish. Why pay a lot more for Moët & friends!
Details
Details
About: Maison de Champagne Courtois have widely declared that 'From the beauty of our Terrior, is born the love for our Champagne' and - cultivated across 6 hectares of historic vineyards - this love is expressed in every drop of Pierre Courtois Champagne. Fresh, elegant blends which deeply showcases the complexity of its terroir; each sip of these champagnes are exceptionally nuanced and perfectly complement seafood from light shellfish through to buttery lobster.
Reviews
There are currently no reviews for this product.
Be the first to write a review.