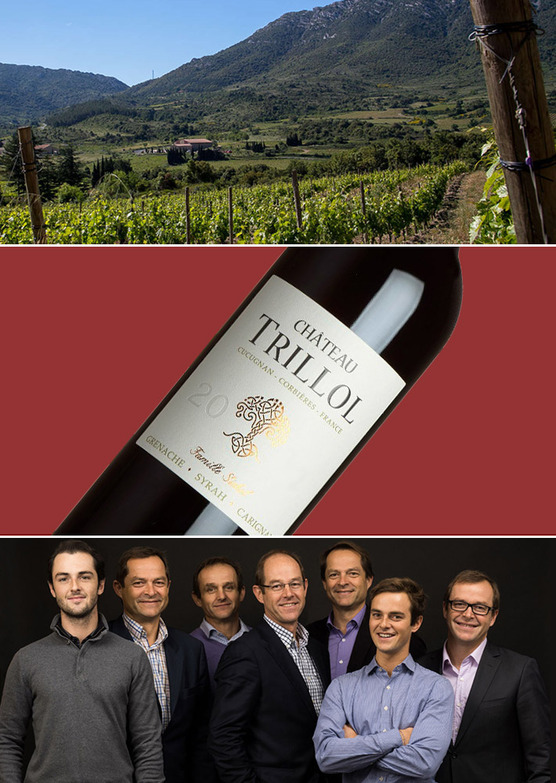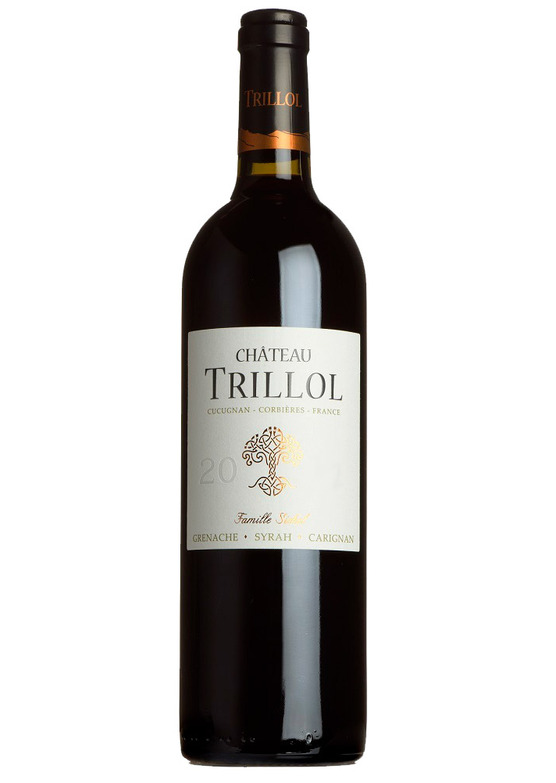 Château Trillol Corbieres Cucugnan 2016
We have now sold out of the 2015 vintage of Trillol. However, we have been able to secure a few cases of the 2016 vintage at £9.95 per bottle.
PREVIOUS VINTAGE NOTES:
The 2015 vintage at Château Trillol is very good ripe fruit with a hint of spices and tobacco and vinified with the help of the winemaking teams at Châteaux Angludet and Palmer led by Ben Sichel. It is already showing really well as it gently matures over the next 5 years. Its pedigree is unmatched in Corbières it was recently awarded 'Prix d'Excellence' in the Concours Général Agricole, the highest award in France for food and wine, for a vintage that was not as good as the 2015.
What do the professionals think? (previous vintages):
"My grandfather fell in love with this place nearly 30 years ago. Everything here appealed to him: the terroir, the beauty of the place, its history, its authenticity and the bold idea of making outstanding wines. My father and uncles have pursued his dream. I love opening a bottle of Trillol to share with my friends." Max Sichel, Silver medal - Decanter World Wine Awards 2017
"Complex nuances of ripe fruits and underbrush. Concentrated, full-bodied and rounded on the palate." Le Guide Hachette des Vins
"A blend of Grenache, Carignan and Syrah, this is deliciously focused with a savoury twist to the vibrant raspberry and black cherry fruit. The high altitude of these vineyards helps keep freshness and structure in the wine." Jamie Goode, Sunday Express
"A warm, spicy, juicy, comforting Grenache/Syrah/Carignan blend from the fabled Sichel familys estate in Corbières, its fully mature and begging to be drunk. The vineyards are being revamped and this is the last of Trillol in its current form and you'd be crazy not to snap it up."
Jonathan Ray, The Spectator Magazine
Grape:
/
Syrah/Shiraz
/
Grenache/Garnacha
/
Carignan/Mazuelo/Samso
Great everyday wine and excellent value.
My sort of wine Our wine club found this wine by recommendation and we have all fallen under its charms , think we may be the biggest buyer of this vintage Great with all foods particularly good with spicy meals Would definitely recommend
Bargain at 8.95, snap this wine up while its on offer (I bought 5 cases)!!
Amazing value for a fine, mature, rich Corbieres. Fruity, deep, complex but also easy drinking. Really the perfect all-round red.
Tremendous value. Really enjoyed the depth of flavour but yet incredibly smooth. Can heartily recommend.
Very straightforward, and non-technical! This is most enjoyable and excellent value for money. Give it a try!
The Sunday Times Wine Club had sold out of Chateau Saumade so accidently I discovered Chateau Trillol. Holy Cow! From the first sip,I knew it was great and tried to order more from the Club,but they'd sold out. So I discovered From vineyards direct. Unbelievable value,a super Corbieres
Very tasty Corbieres at very good price.