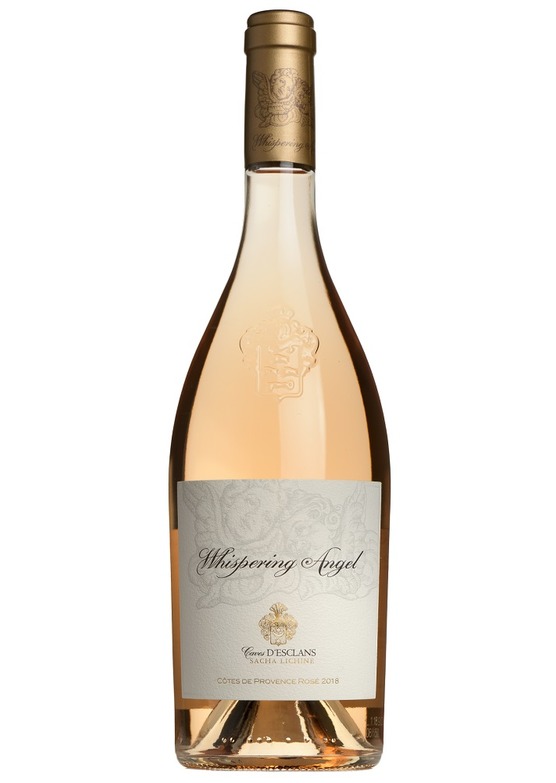 Whispering Angel, Château d'Esclans 2018
Whispering Angel has done more than any other wine to change our perception and the way we drink rosé. It is in a nutshell the World's leading rosé by which all others are judged. It is a delicious, hand crafted and serious rosé that is now drunk with 'gusto' all the year round.
The 2018 is drinking beautifully now and the larger bottles in particular are perfect for Christmas drinking or as gifts. We don't have much left so please order quickly from this offer.
Details
Details
"I have written up every single vintage of this game-changing rosé and two years ago I featured the 2016 vintage on this very page. Sadly, this is the last vintage over which the great Patrick Léon presided, as he passed away in December. Patrick's winemaking reputation was immense and I can tell you that he was one of the most fascinating, modest and engaging people I have ever met in the business.With Château Lascombes, Château Mouton Rothschild, Opus One and Almaviva in his back catalogue, he certainly knew how to make legendary wine. In addition, Patrick helped family friend Sacha Lichine, owner of Château d'Esclans, to make the greatest rosés in the world. He will be dearly missed and his final vintage will be particularly savoured by all who knew him.This is a sublime vintage for Whispering Angel, building on its magical reputation by adding an otherworldly texture to the already ravishing perfume and taste. The flavour is the embodiment of its name as never before." Matthew Jukes
"Chewy and mouthwatering" Decanter
"The cool thing you have to drink… also impressively good" Ray Isle (Food & Wine)
"Dense and rich with lovely texture" Anthony Dias Blue (The Tasting Panel)
"Very clear and clean and will gain flavours during the year" Steven Spurrier
"You could drink it from mid-day to midnight" Matthew Jukes
"It's hard to find fault with this sensational rosé" The Times
"More palate grabbing by far from the Provencal Pink norm" Jancis Robinson
"Always delicious" James Suckling
"Loaded onto yachts on the Côte d'Azur and consumed in quantity by connoisseurs" Serena Sutcliffe
Reviews
There are currently no reviews for this product.
Be the first to write a review.