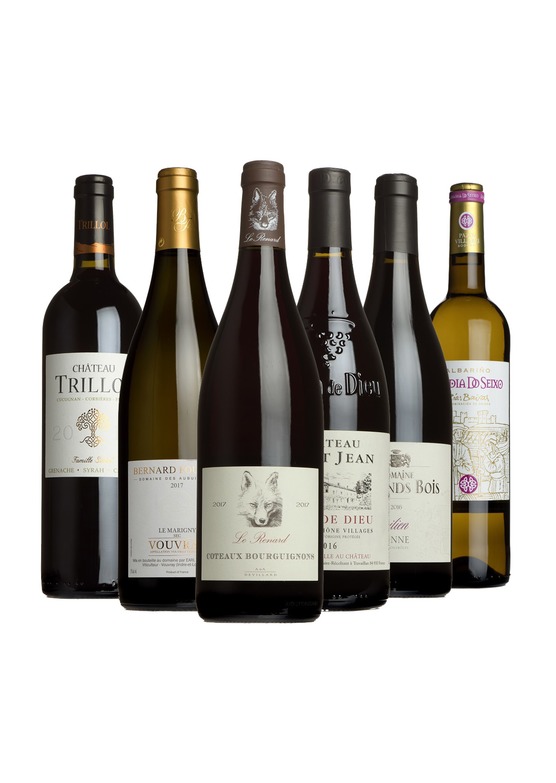 My everyday drinking case
My everyday drinking case at £159.00, containing 2 bottles each of:
Coteaux Bourguignons 'Le Renard' 2017, Domaine Devillard - Delicious every day pinot noir and which reminds me of wonderful Allard, on Paris left bank where it is their house red burgundy.
Côtes du Rhône Villages 'Plan de Dieu' 2016, Château Saint-Jean - A rich Rhône that could almost be a Châteauneuf-du-Pape, but at half the price.
Cairanne 'Cuvée Maximilien' 2017, Domaine Les Grands Bois - From the best of the 21 Côtes du Rhône Villages.
Corbières Cucugnan 2013, Château Trillol - Long a favourite of our most discerning customers and of the Guide Hachette des Vins.
Vouvray Le Marigny Sec 2018, Bernard Fouquet - A wonderful example of wine from the Loires great chenin blanc grape.
Albariño 2018, Abadia Do Seixo, Bodegas Pazo De Villarei - Almost viognier-like delicious white from Galicia.
There are currently no reviews for this product.
Be the first to write a review.