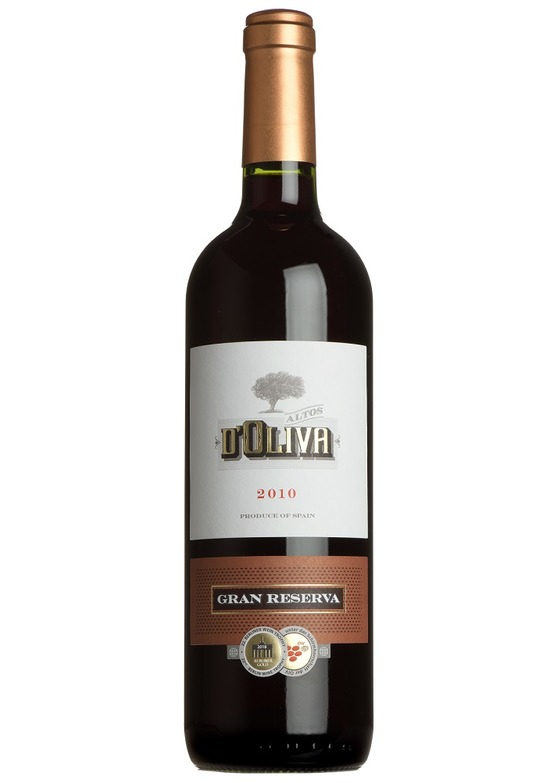 Altos D`Oliva, Gran Reserva, Catalonia 2010
Altos D'Oliva Gran Reserva 2010 is a delicious blend of tempranillo, garnacha and cabernet sauvignon which has been our best-selling red wine under £10 for many years. With six years bottle age, having spent 36 months in oak, it is now at its peak of maturity and perfect for drinking and - in my opinion - the equal of many much more expensive wines.
This Gran Reserva is from a small family vineyard in the hills above the river Ebro, the border between Roman Spain and Hannibals Carthaginian empire, just south of Priorat which is the source of some of Spains finest wines.
"The 2010 Altos dOliva Gran Reserva from Catalonia is a tasty blend of Tempranillo, Cabernet Sauvignon and Garnacha that has spent three years in oak and two in bottle before release. It seems suspiciously cheap to me (a Rioja Gran Reserva would be twice if not thrice the price) but it cut the mustard when I tasted it and I enjoyed its smooth, spicy dark fruit and long chewy finish."- Jonathan Ray, The Spectator
Grape:
/
Cabernet Sauvignon
/
Grenache/Garnacha
/
Tempranillo
great everyday wine fantastic value for money
A deep garnet colour, tobacco box and cedar nose with plummy, blackberry fruit. Aging excellently.
I wish you wouldn't ask me to review wines. If I say they are good others will buy them and there will be none left for me to reorder. If I say they are bad you will not publish my review. For what it's worth, this Gran Reserva falls into the first category. Of course, there is a third category, namely those which I do not intend to sample for a further decade or so.
This is great stuff. Tastes like a Gran Rserva because that is what it is - amazing price.
Fantastic mature Spanish wine. Thanks