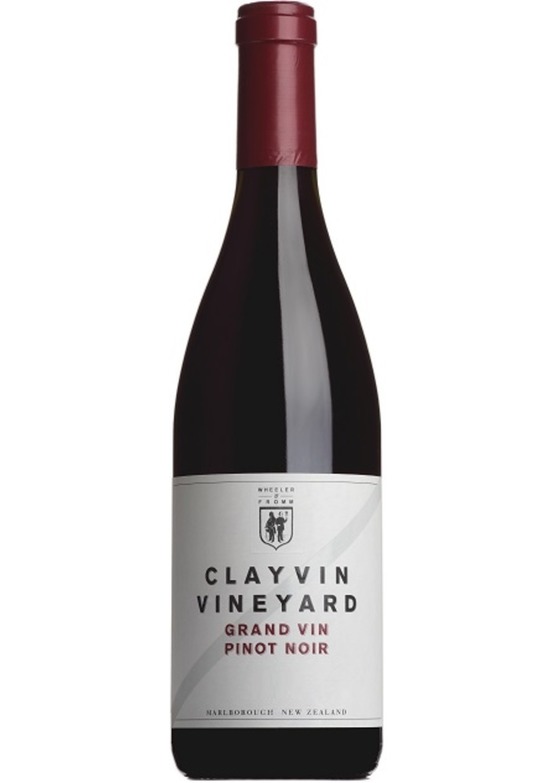 Grand Vin Pinot Noir 'Clayvin Vineyard', Marlborough 2014
The latest vintage of Pinot Noir 'Grand Vin' from Clayvin Vineyard in Marlborough, has just arrived from New Zealand and it's an absolute cracker! This is particularly pleasing to me as I co-managed the estate there until 2015 (see below) and this was one of the last vintages I was directly involved in.

You can't rush quality and at six years in the making, the 2014 Clayvin 'Grand Vin' Pinot Noir is now ready for release. Renowned wine critic, Robert Parker, referred to the 2014 vintage in Marlborough as 'outstanding' with wines classed as 'early maturing and accessible'. Indeed the 2014 is beautifully accessible now, but will certainly continue to develop in bottle over the next 5+ years.
Tasting note:
2014 was a top vintage for the region and this pinot noir is ageing very well. The nose already offers hints of the secondary, earthy, forest-floor aromas which pinot-lovers relish. The palate initially presents a delicate medley of red berry fruit, progressing to a velvety and smooth herbaceous character. The tannins are exceptionally fine and lead to a very complex and lengthy finish.
Reviews:
"Thrilling – a delightful high quality, complex Pinot Noir with none of that meanness you only too often get with red Burgundy." - Esme Johnstone (Co-founder of FromVineyardsDirect)
"One of Marlborough's first hillside vineyards, Clayvin has produced a superb string of wines over many years." - Bob Campbell MW (New Zealand's leading wine commentator)

"Whilst most New Zealand producers of Pinot Noir seek to impress with the fruit of their latest vintage, Clayvin's single vineyard wines are meant to age. A recent tasting proved that at 5 -10 years they are truly remarkable." - Steven Spurrier (Decanter Magazine)
There are currently no reviews for this product.
Be the first to write a review.