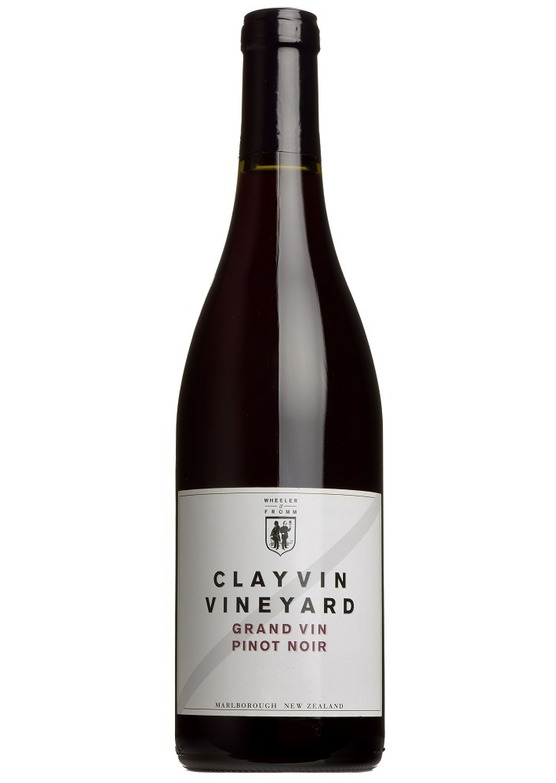 Grand Vin Pinot Noir 'Clayvin Vineyard', W&F, Marlborough 2016
The new 2016 vintage of this New Zealand Grand Vin Pinot Noir from Clayvin Vineyard is drinking beautifully, andis the wine I will be drinking most over the Easter holidays. Here is New Zealand at its very best and 'a serious rival to fine red Burgundy' as described Jonathan Ray from The Spectator. It is beautifully matured and with six years in the making, is at its perfect peak of maturity and will continue to develop for those of you wanting to hide away a few bottles. We also have magnums of the previous 2015 vintage, perfect for gatherings with friends and family.
"One of Marlboroughs first hillside vineyards, Clayvin has produced a superb string of wines over many years." - Bob Campbell MW (New Zealands leading wine commentator)
Esme Johnstone, our co-founder, is delighted with this wine and wrote "Thrilling - a delightful high quality, complex Pinot Noir with none of that meanness you only too often get with red Burgundy."
I am sure you will enjoy these wines and I look forward to hearing your views personally when you have tasted them on your chosen Wine & Dine occasion.
- Johnny Wheeler, Chairman
How does the wine taste?
2016 was a top vintage for the region and this pinot noir is ageing very well. The nose already offers hints of the secondary, earthy, forest-floor aromas which pinot-lovers relish. The palate initially presents a delicate medley of red berry fruit, progressing to a velvety and smooth herbaceous character. The tannins are exceptionally fine and lead to a very complex and lengthy finish.

What do the critics say?
Reviews of the previous vintage;
"Clayvin Vineyard Grand Vin Pinot Noir is the current release from Wheeler & Fromm in Marlborough, NZ, and a serious rival to fine red Burgundy. It's soft, smooth and elegant with dark, plummy fruit and just a hint of seductive earthiness."
Jonathan Ray, The Spectator

"Whilst most New Zealand producers of Pinot Noir seek to impress with the fruit of their latest vintage, Clayvins single vineyard wines are meant to age. A recent tasting proved that at 5 -10 years they are truly remarkable."
Steven Spurrier (Decanter Magazine)
There are currently no reviews for this product.
Be the first to write a review.