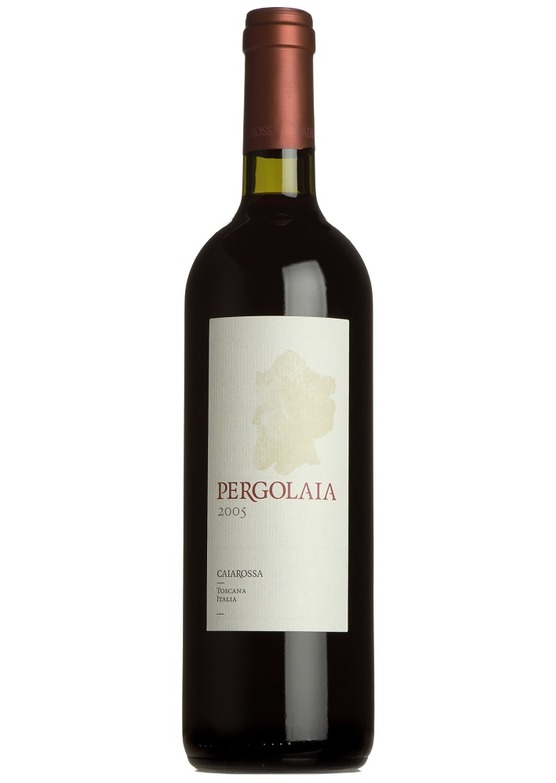 Caiarossa Pergolaia Toscana IGT, Italy, Tuscany 2005
This will be the last cases of the fine Pergolaia 2005, a deliciously intense Tuscan blend of Sangiovese, Cabernet Franc and Merlot with 13 years bottle age that is absolutely at its peak now. It is one of those rare wines that we bought without hesitation as soon as we tasted it. Its from a remarkable biodynamic estate, close to the coast, making some of the very finest Tuscan wines, in the same ownership as Château Giscours 3ème Cru Classé in Margaux. This will be the last of the fine 2005 vintage.
How does the wine taste?
Smooth and soft, supple tannins with delicious rich fruit and a brilliant long finish. The wine incorporates beautifully the aged flavours of tobacco and leather.
What do the critics say?
"The 2005 Pergolaia, second wine of Caiarossa, the biodynamically farmed Super Tuscan thats in the same ownership as mighty Châteaux Giscours and du Tertre in Margaux (And just what is it about these wines that they all end in -aia? Sassicaia, Ornellaia, Solaia and now Pergolaia. Just asking). Anyway, at almost 15 years old, I thought itd be a tad over the hill but Esme insisted that its a cracker and, blow me, the canny old fox is bang on the money, for its absolutely à point. The Sangiovese, Merlot, Cabernet Franc blend is perfectly judged with delectable sweet fruit in the mouth and a fine, fresh, slightly savoury finish. A fully mature baby Super Tuscan at a very non-Super Tuscan price. Yes please."
Jonathan Ray, The Spectator
Grape:
/
Sangiovese
/
Merlot
/
Cabernet Franc
Excellent value for a wine of this quality; it is best decanted or opened an hour in advance, to bring out the full complexity and richness of the taste. It has an immediately striking nose and a long aftertaste. Much to be recommended.