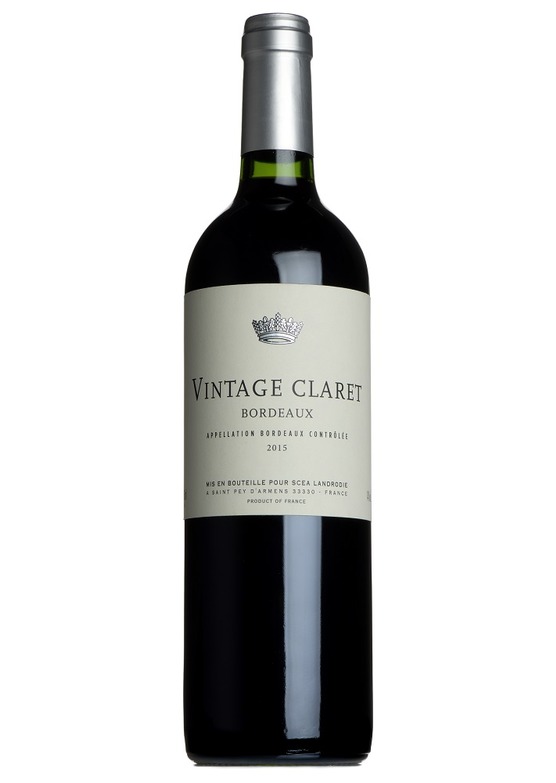 Vintage Claret 2016
Live Tasting with Jonathan Maltus
I was in Bordeaux last week staying with Jonathan Maltus OBE (in recognition of being the first Brit to be awarded a perfect 100 points for his Le Dome by Robert Parker).

We tasted our Vintage Claret 2016 last Friday and finished the bottle! From a great vintage, the wine is now approaching its peak and is in a word delicious and as good as it gets for everyday drinking claret. My notes read rich, succulent merlot-driven fruit with that distinctive limestone minerality too good to be everyday drinking wine.
Jonathan suggested putting the price up a short conversation that ended amicably with no change! There is not much left in Bordeaux so my rather obvious recommendation fill your boots!
For any of you visiting Bordeaux and would like to visit Jonathan's home Château Teyssier, please let me know and I will ask Jonathan and his team to look after you.
Tasting note:
Deep crimson with a bouquet of rich berry fruits - a Jonathan Maltus hallmark. Remarkably approachable already with its high merlot content. Good concentration and a long finish - exactly what we look for in high quality everyday drinking Claret - it has it all.
Reviews:
Due to the recent release of this wine, it has not had the opportunity to be reviewed by the critics. Here is a selection of assessments on the previous vintage:
"The 2015 Vintage Claret is From Vineyards Directs new house Claret and will only ever be produced in fine vintages. As you well know, 2015 was a spectacular vintage in Bordeaux and this is a little belter. Made by Jonathan Maltus he of Le Dôme and Château Teyssier, and famously the first Englishman to get a perfect 100/100 score from Robert Parker its full of ripe, juicy, bramble fruit and boasts a wonderful softness thanks to its luscious Merlot-dominant fruit." - Jonathan Ray, The Spectator
"From a very good vintage for Bordeaux, this Merlot-dominated blend is bright and perky, the bold and juicy fruit to the fore in a buoyant, youthful style. In the mouth, more of the same with rounded Merlot softness driving the picture, fairly straightforward stuff, but good balance and nicely quaffable stuff." - Tom Cannavan, wine-pages.com
The wine was very smooth Very nice Indeed
The wine was very smooth Very nice Indeed
The 2016 is perhaps not quite on a level with its 2015 older sibling. However, it is still a delightful drink. It is accessible and well balanced and will please most, including some who do not like the Bordeaux big hitters. For me this is a lovely mid-week glass or two, it enjoys being drunk alone or with an evening snack. It wont disappoint and at the price is extremely good value. A typical supermarket Bordeaux at this price would be almost undrinkable, this shows that there is still some good value at this price point when you buy wisely.
Excellent wine. Lovely taster and at a reasonable price. Totally recommended!