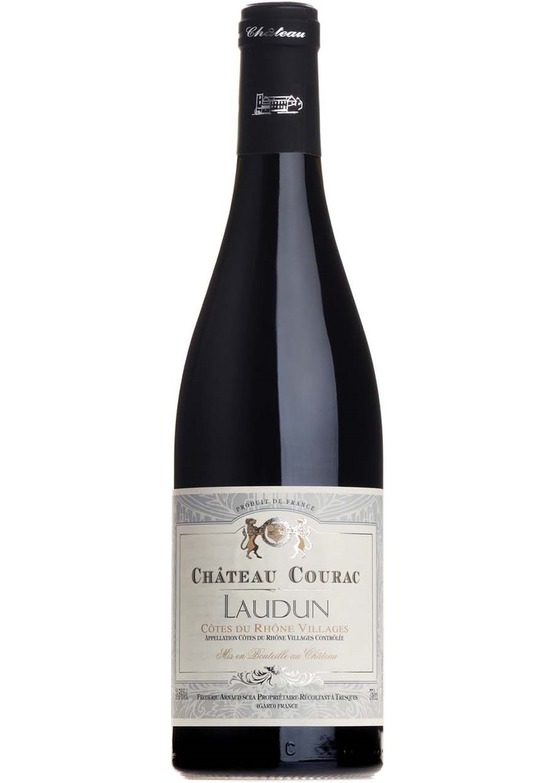 Laudun Côtes-du-Rhône Villages, Château Courac 2015
A fantastic full-bodied red Rhône from the village of Laudun. 2015 was a great vintage in the Rhône resulting in generous, rich wines with spicy, dark fruit. Syrah, grenache and mourvedre grapes combine to give this a lovely warmth for the autumn evenings. Lovely with any beef, lamb and hearty casseroles.
Tasting note: I thought that this was a Châteauneuf when we first tasted it. A rich, soft and full red with spices and exceptional fruit flavours suitable for all occasions. A very complete wine that punches well above its appellation - and price!
Details
Details
"This is one of the best Côtes du Rhône reds I have ever tasted – full-flavoured with an elegance and purity that belies its humble appellation. Located in the relatively unknown Laudun district, it is made predominantly from the Grenache grape with a small amount of Syrah and Mourvèdre, which are also used in Châteauneuf-du-Pape; its grander and more expensive neighbour. The 2015 vintage is one of the most successful in the entire Rhône Valley and while it is in perfect form now, will certainly continue to improve for a few more years."
Bruce Palling, Wine Editor of The Week Wines View
Reviews
There are currently no reviews for this product.
Be the first to write a review.