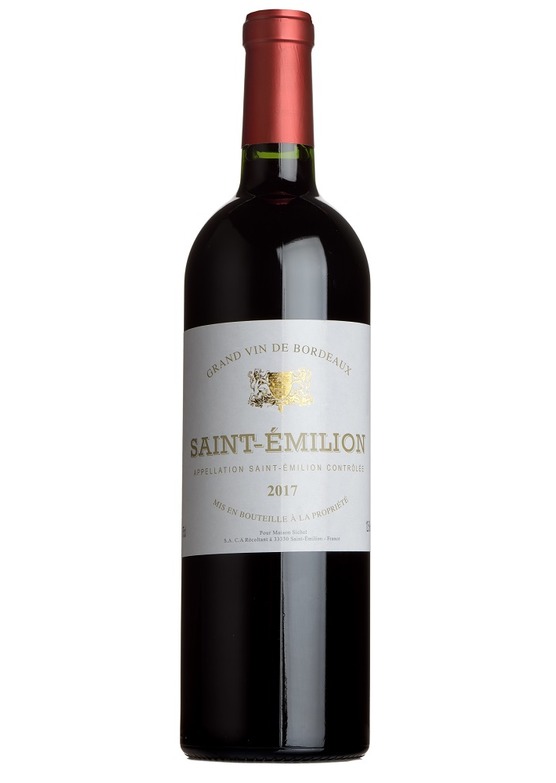 Our new declassified Saint-Émilion 2017 is from one of the top Premier Grand Cru Classé properties of Saint-Émilion which is as good as it gets. The wine is predominantly merlot with a hint of cabernet franc from grapes grown on the best south facing slopes at the top of the Saint-Émilion plateau. As a result, it is forward and beginning to drink well already and will improve with a good 7-10 years ahead of it.
The wine has wonderful dark berry fruit flavours, angelic elegance with great structure and balance - a wine of enormous class. The Château label fetches around £3750 a case duty paid. Buy as much as you can afford... and for drinking now open the bottle an hour or so in advance or even better decant it.
How does the wine taste?
Restrained class and power here that develops in the glass. Rich red berry fruit with lots of complexity and just the right amount of new oak. The merlot is deliciously ripe and blends well with fragrance of the cabernet franc. Young but already showing immense class. We recommend you open the wine an hour in advance or decant it.
What do the critics think?
"Aha, cute ale snug! you might exclaim on spying the elegant chateau overlooked by the three churches of Saint Emilion that's responsible for the 2017 St Emilion. We offered this very wine last year to hoots of joy and it's even better now. It's still young but, with plenty of juicy Merlot to the fore, it's made to be enjoyed in its youth and considering the same vintage of the grand vin is currently £3,340 a case, it's something of a snip."
Jonathan Ray, The Spectator
Grape:
/
Merlot
/
Cabernet Franc
The best of the nine wines bought in this delivery - lengthy and deep with good balance. Restrained multi-flavoured fruit. Will probably get better and better!
superb had to open another bottle after the first one went down so well