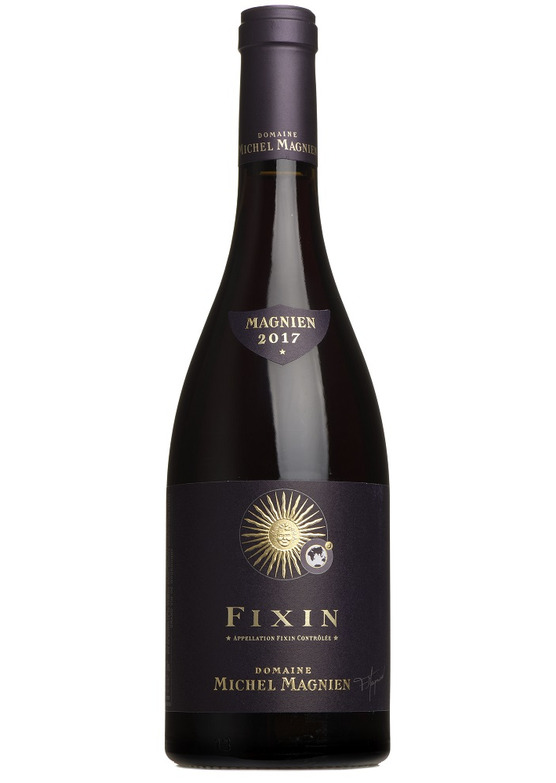 Fixin, Domaine Michel Magnien 2017
Fragrant rose petal, cardamom, clove, pepper corn, black cherry, red currant and all this before Michel Magniens quite delicious 2017 Fixin even touches your palate. Where this flourishing pinot noir (from just above Gevrey-Chambertin) unfurls fresh, juicy, silky red currant, cherry, pomegranate fruit and streaks of savoury spice. Just wait til you touch the charcuterie board. Or the grilled duck.
Michel Magnien represents the fourth generation of wine growers in the Magnien family, whose son, Frédéric, has since taken hold of the winemaking reins. The estate has been fully certified organic since 2008 and from 2015 biodynamic, and has holdings in several Grands Crus, Premiers Crus, Villages and AOC Régionales across 23 appellations.

One of these AOCs is the wonderful secret that is Fixin. Its the most northerly of the Côte de Nuits, and one naturally overshadowed by world-renowned neighbour Gevrey-Chambertin. As such, its wines share many attributes: deep, powerful, yet delicate pinots with superb tannic structure and age worthiness. Except for comparatively less outlay and therefore offering very good value for money.

Particularly when you fancy red Burgundy in a more ethereal style. Combine Frédérics Fixin vineyard selection with a vintage as fine as was 2017, and youre onto a bottle (or case) that belongs in your cellar: 17 is a year offering greater delicacy in a lighter, fresher style; one that reflects its individual terroirs well.
In other words, as Jean-Philippe Fichet put it immediately after the 2017 harvest: anybody who is not happy should change his job.

And when celebrated Vosne Romanée producer Etienne Grivot calls any vintage buvabilitésplendide, you know its time to act. For Gevrey lovers and those beyond who crave accessible Côte de Nuits elegance in full drinking mode, that time is now.
There are currently no reviews for this product.
Be the first to write a review.