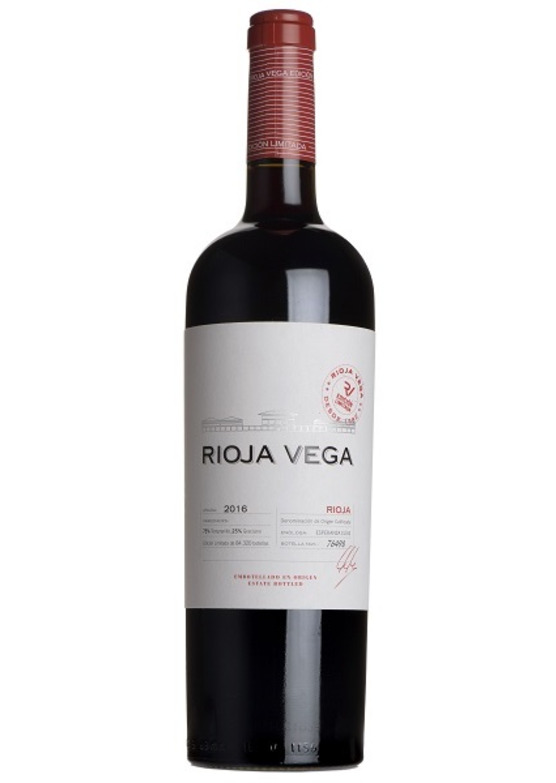 Spectator Offer | 2016 Rioja Vega Crianza Limited Edition
"Finally, the 2016 Rioja Vega Crianza 'Limited Edition', a wine of quite some style and breeding from one of the best-known and longest-established producers in Rioja Alta. Made largely from Tempranillo with a splash of Graciano and a dash of Mazuelo, it spends 14 months in oak and is soft, smooth and engaging, with ripe, sweet fruit, a hint of vanilla and a robust, dry finish. A worthy medal winner at the 2019 International Wine & Spirit Comp."
Jonathan Ray, The Spectator Magazine
This Crianza Limited Edition 2016 is Rioja Vega's showtime wine made in small quantities with a wonderful expression of rich, ripe tempranillo that will age beautifully. It over-delivers for a well made, soft and highly drinkable Rioja. Several cases are destined for my cellar.
Rioja Vega, a firm favourite among our customers makes a welcome return. One of the oldest Bodega in Rioja Alta and one of the few Bodegas officially allowed to include Rioja in its name. We were last able to offer these wines at the end of 2018 and we are really pleased to have secured the new vintage which has just arrived with us from Spain.
There are currently no reviews for this product.
Be the first to write a review.