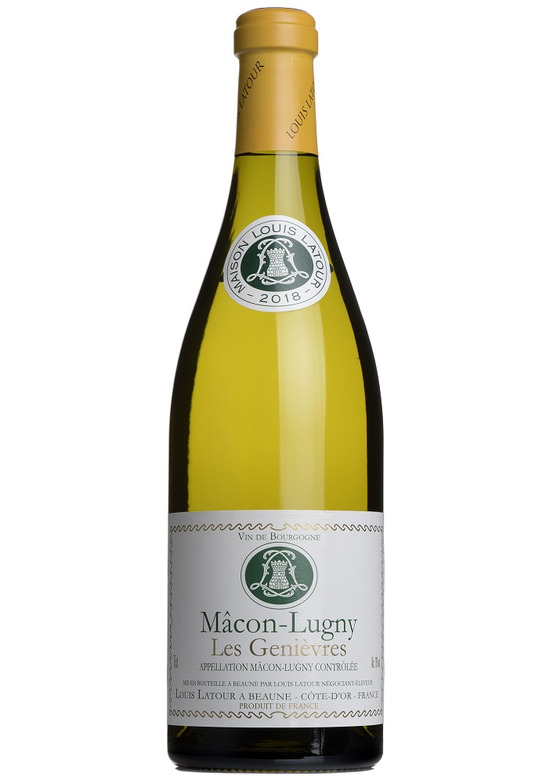 Mâcon-Lugny 'Les Genièvres', Louis Latour 2018
A chilled glass of white Burgundy is undoubtedly one of life's great pleasures that rarely comes cheap, so when you do find one that really delivers everything you love about the world's best white wine region at a fraction of the cost, it is certainly time to stock up big.

This weekend I got to enjoy one such wine, Louis Latour's 2018 Mâcon-Lugny Les Genièvres.
Sourced from the warm limestone soils of the famous Mâcon village of Lugny, the 'Les Genièvres' vineyard has long been known for producing brilliant Chardonnays with this 2018 vintage delivering unique purity and freshness.

The classic peachy aromas and delicate stone fruit flavours hit you first. There is a delightful zingyness that is reminiscent of ripe, sweet ruby grapefruit and a lovely weight to the wine, with roundness and creaminess that almost suggests the involvement of oak yet the purity of flavour coming from the sole use of temperature controlled stainless steel. This wine really does have it all, unbelievably there is also even a hint of smokiness to the finish.
I enjoyed it with roast chicken which really matched the balance and richness but I think you'd be hard pushed not to enjoy it with pretty much anything and at the price you can afford to too.
There are currently no reviews for this product.
Be the first to write a review.