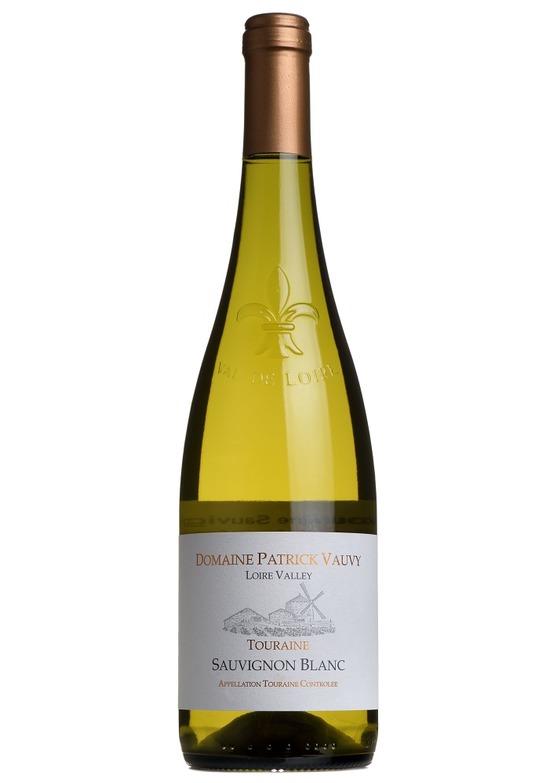 Sauvignon de Touraine, Domaine Vauvy 2019
Our new Sauvignon de Touraine is a masterpiece in pure sauvignon blanc with the elegance and refinement so often missing in even the best New World examples. In style and flavour it reminded me, when I first tasted it, of Château Bauduc's sauvignon blanc - our best-selling white wine last year that most of us know and love.
Robert Parker has often described the Loire as France's market garden producing superb white wines at ridiculously low prices. Patrick Vauvey, the renowned winemaker at the Domaine, has produced with consistency sauvignon that is exactly what Parker was talking about - a great sauvignon at a very affordable price.
Tasting note:
This wonderfully ripe 2019 vintage offers a delicate and pure fusion of exotic fruit and balanced citrus flavours with mouth watering minerality and lovely fresh dry finish. This is what good sauvignon is all about.

Critics Reviews:
(previous years as the 2019 vintage has only just been released)

"Terrific Touraine Sauvignon, all smoky, minerally, greengage fruit and glorious greenery-yallery peashoot pizzazz that makes it the sort of summery thirst-quencher everyone needs in their wine rack, at an infinitely more appetising price than Sancerre."
Jane MacQuitty, The Times

"Sauvignon de Touraine, Domaine Bellevue, a lemon-fresh, really rather tropical Sauvignon Blanc produced but a stones throw from the dreamiest of all Loire Valley châteaux: Chenonceau. Patrick Vauvy is the fourth generation of his family to make wine in Noyers-sur-Cher and his wines are noted for their elegance and exuberance. If the mineral-rich, south-facing vineyards were a few hundred metres further south-east, it would be classified as Sancerre and a heck of a lot pricier."
Jonathan Ray, The Spectator
There are currently no reviews for this product.
Be the first to write a review.