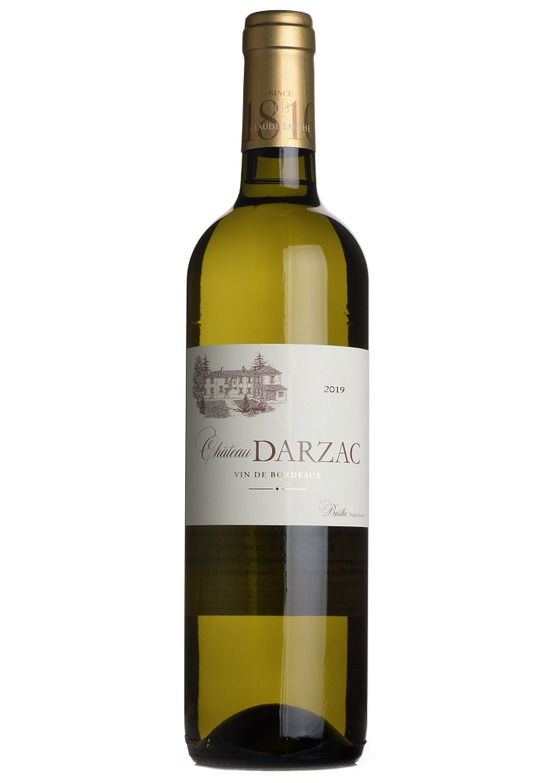 Château Darzac, Bordeaux 2020
White Bordeaux is one of the most popular wines of our entire range amongst our customers, so we have been on the hunt for a new one for a little while. We found this delicious Graves-style Château Darzac through a good contact in Bordeaux at the end of last year, and it came out on top in our blind tasting - so we shipped our first order straight away.
Hailing from the right bank, where many of Bordeauxs best drinking whites are made, its predominantly sauvignon, with a decent proportion of semillon, and a dash of muscadelle adding richness, weight and texture. Has the zippy citrus freshness we look for in a good sauvignon, but so much more character than most, and David Campbell agrees writing:I loved the muscadelle and semillon in the blend - its like a white Graves. You dont find many really good drinking wines at that price.
Château Darzac has been making wine for around 200 years the story goes that the first vines were paid for with a dowry the Barthe family received from Napoloeon Bonaparte one of their ancestors having got married on the same day as him. History aside, this is a smart, flavourful wine so moreish, and very food-friendly.
Grape:
/
Semillon
/
Sauvignon Blanc
There are currently no reviews for this product.
Be the first to write a review.