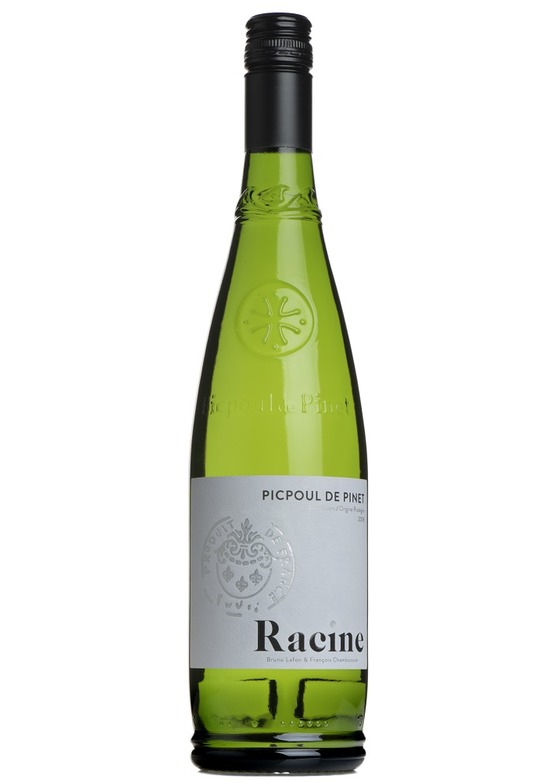 Racine Picpoul de Pinet, Bruno Lafon & François Chamboissier 2019
"Softly fruity with notes of pears, citrus, and an (almost!) salty tang, the Racine Picpoul is a brilliantly textured, refreshing white of exceptional value. As delicious as it is to consume on its own, it is also our white of choice for all manner of seafood and grilled fish.
Cue September and the return of the oyster season - a perfect opportunity to focus on this gorgeous wine. The Mersea Island natives are indeed a particular source of pride for the members of the FromVineyardsDirect team based near Colchester our Chairmans father once famously resolved a (friendly) debate with a Burgundy grower as to who produced the best oysters by sending a couple of dozen to Beaune so he could try them out for himself!

Whether or not you are a fan of the delicacy, you wont regret pouring yourself a glass of Picpoul or three especially with the superb Indian summer the weather forecast is promising us for the next couple of weeks!"
Ludo Surina, Private Client Director
How does the wine taste?
Picpoul is a firm favourite, with its racy freshness, ripe citrus fruit, and seafood-friendly purity. The palate has a lovely texture, with many layers of flavour and a notable length to the finish.
What do the critics say?
"The 2019 Racine Picpoul de Pinet is spot on. Crisp, clean and lively, it makes the perfect springtime aperitif and, blessed with a screwcap, can be opened in a trice whenever thirst strikes."
Jonathan Ray, The Spectator Magazine
Delicious Picpoul...fresh and a great aperitif