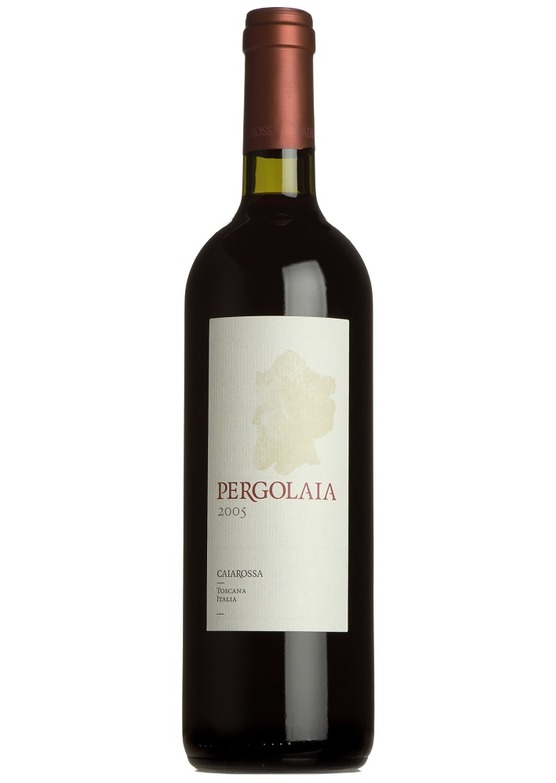 'Pergolaia', Toscana Rosso IGT, Caiarossa 2005
Pergolaia is a parcel of a deliciously intense Tuscan blend of local Sangiovese, Cabernet Franc and Merlot with 12 years bottle age that is absolutely at its peak now. It is one of those rare wines that we bought without hesitation as soon as we tasted it. It is a Super Tuscan at a fraction of the price of most Super Tuscans.

All my friends who have bought it are purring as am I.
"A fully mature baby Super Tuscan at a very non-Super Tuscan price. Yes please." Jonathan Ray, The Spectator
Smooth and soft, supple tannins with delicious rich fruit and a brilliant long finish. The wine incorporates beautifully the aged flavours of tobacco and leather. A wine of both class and style.
Grape:
/
Cabernet Franc
/
Merlot
/
Sangiovese
Excellent value for a wine of this quality; it is best decanted or opened an hour in advance, to bring out the full complexity and richness of the taste. It has an immediately striking nose and a long aftertaste. Much to be recommended.