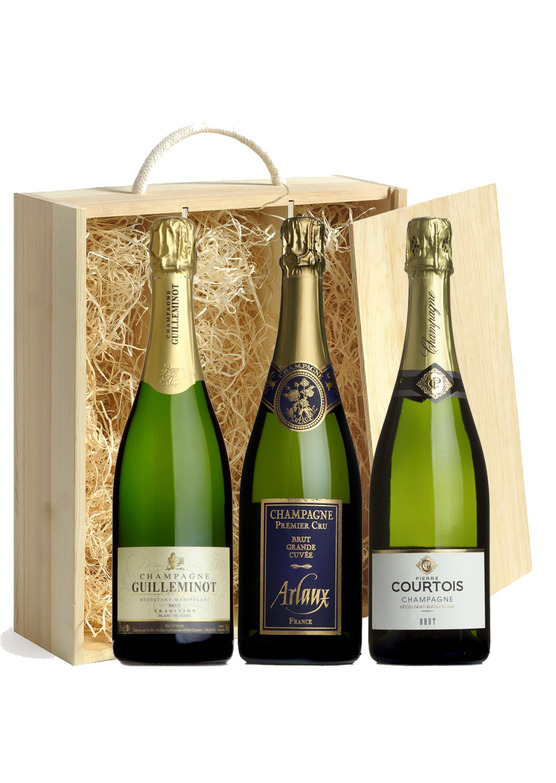 Champagne Gift Trio
All gifts include free delivery
A three bottle selection of Champagne, presented in a wood-wool lined wooden gift box.
The Champagnes:
Brut Tradition 'Blanc de Noirs', Michel Guilleminot, Champagne - Our house Champagne requires little introduction. A true 'growers' Champagne; 100% pinot noir grown, produced and bottled by the Guilleminot family. Offering a weight, texture and complexity that defies its price. Delicious.
Arlaux Champagne Premier Cru, Grande Cuvée - My all-time favourite grower champagne has been one of the fastest-selling wines of our range this spring. Arlaux Premier Cru was placed top in a blind tasting by Robert Parkers Wine Advocate, well ahead of Grandes Marques Bollinger and Taittinger (which are at much higher prices).
Brut, Champagne Pierre Courtois- A fine blend of chardonnay, pinot noir and pinot meunier with delicate fizz and a light creamy finish. Why pay a lot more for Moët & friends!
There are currently no reviews for this product.
Be the first to write a review.