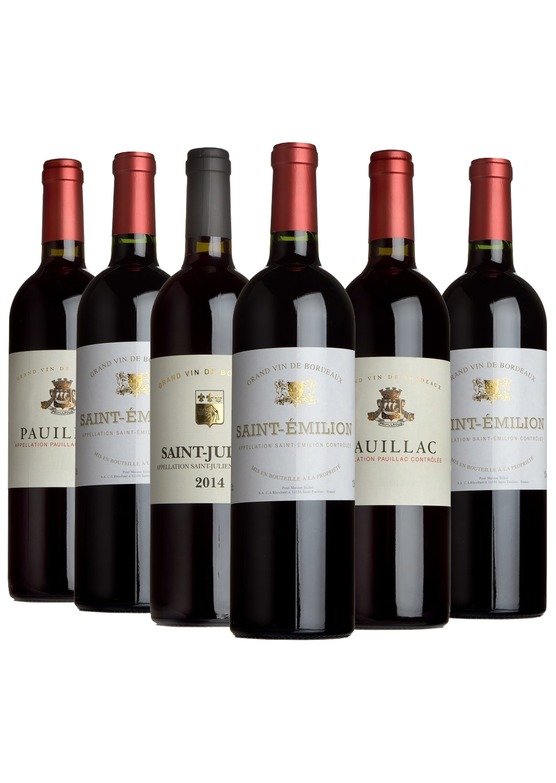 'Heaven at Home' Mixed Case
Our 'Heaven at Home' Mixed Case contains two bottles of each wine below:
Saint-Émilion 2011 - From one of Saint-Émilion's two first-growths at the time (there now four after 2012) – drinking beautifully now as it reaches full maturity. Only 15 cases left.

Saint-Émilion 2012 - From the same Château as the 2011 and a slightly better vintage. Lots of ripe merlot with a touch of cabernet franc and showing its fine pedigree - but again not much left.

Pauillac 2013 - From Pauillac's most famous first-growth. A lighter vintage but these Châteaux always make great wines. Predominantly merlot and drinking really well now.

Saint-Julien 2014 - My personal favourite although not from a first-growth but Saint-Julien's premier 'super second'. A wine of real class and quite delicious. Everything that a high class claret should be.

Saint-Émilion 2017 - From one of the newly promoted first-growths. A merlot/cabernet blend that is already approachable and will get better. A wine for the Angels.

Pauillac 2017 - Our most recent addition – from the same Pauillac first-growth and blended to be drunk when (fairly) young but will improve with some cellar ageing if you can wait that long to drink this superb claret – I don't think I can!
There are currently no reviews for this product.
Be the first to write a review.