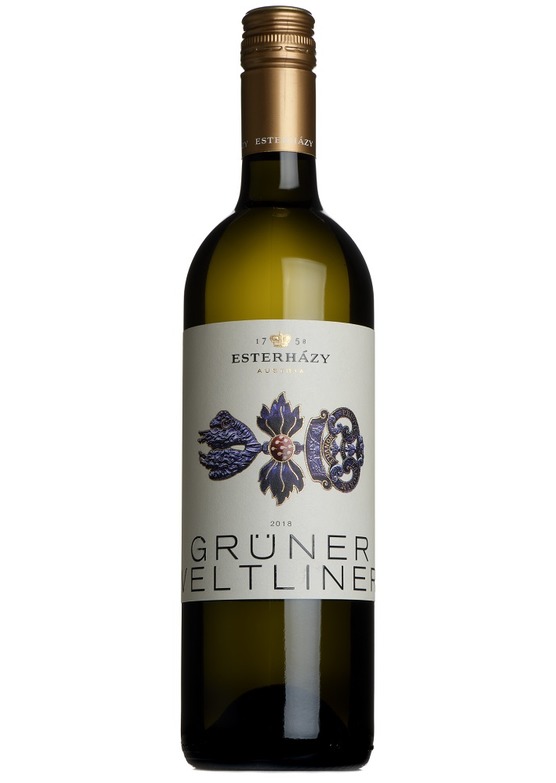 Estoras Gruner Veltliner, Esterházy 2018
Viennese friends introduced me a decade ago to the great Estoras vineyards owned by the prince Esterházy. Haydn was the Esterházy's court composer for 30 years and he liked their wines so much he requested part of his salary to be paid with them; they were favourites too of Goethe and Marie Antoinettes mother the Empress Maria Theresa. With such endorsements it was hard not to be interested.

We all immediately loved Esterházy Grüner Veltliner, Austria's most famous grape, a fine alternative to sauvignon blanc and chardonnay. The grüner veltliner grape dates from Roman times and was the principal grape variety of the Austro-Hungarian empire, as it still is of Austria, Bohemia and Hungary.
This is a marvellous example which we have been drinking with great pleasure over Christmas.
Details
Details
'I couldn't resist the 2017 Esterházy Estoras Grüner Veltliner from Austria...It's crisp yet creamy with a whisper of pepper, spice and nuts, and is delectably food-friendly. It whisks me right back to happy days by the Danube.' Jonathan Ray, The Spectator
'This packs in a whole lot of flavor. Make sure you savor every last nuance.' Wine Enthusiast, 91 Points
'Despite the historical baggage, this wonderfully crisp, dry, rich but refreshing Grüner is actually very modern in style, with vivid, tangy acidity providing a framework for a palate of celery and pears. 90/100.' The Wine Gang
'This grüner has masses of pizzazz. The aroma jumps out of the glass, the finish is spine-tingling and in between the wine glides across the palate like a speed-skater. It's perfect for summer parties.' Matthew Jukes, Daily Mail
Reviews
There are currently no reviews for this product.
Be the first to write a review.