Welcome to FromVineyardsDirect
FromVineyardsDirect is the brainchild of David Campbell and Esme Johnstone. We offer a small range of delicious drinking wines, principally from France, Italy and Spain, imported direct from the growers and delivered to your door at the click of a mouse at prices well below traditional merchants.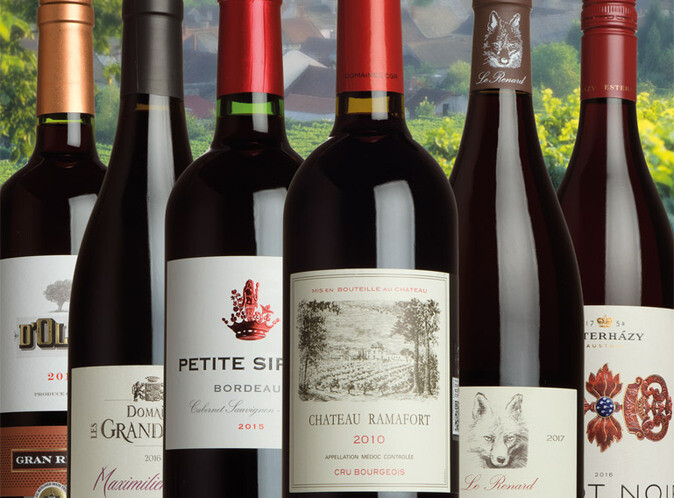 Red Wine
We use our contacts in Bordeaux (from Esme's time running a château there as well as founding Majestic Wines) to hunt down parcels of mature claret that generally can't be found elsewhere, and certainly not at these prices. Some of these are 'declassified' wines from great châteaux at a fraction of the price (as long as we keep the source secret).
We also have a select range of wines from the other major classic regions of the Old World – the Rhone, Burgundy, Tuscany, Piedmonte and Rioja, as well as a few special discoveries from off the beaten track. Overall though, we like to stick to a range of around 50 – 70 red wines, far fewer and to be easier to pick from than many other merchants.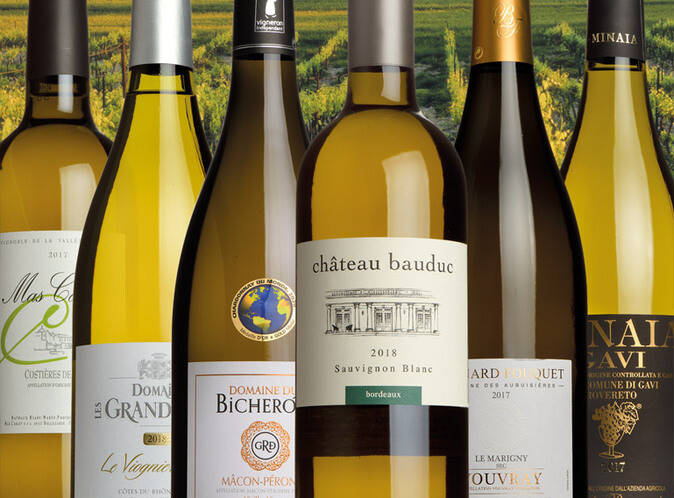 White Wine
White Burgundy is a calling card and a great wine for every dinner table, whether a quiet Tuesday night at home or a grander gathering or party. We have one Premier Cru Chablis on our list, that we think is the best and almost the only one under £20 you will find – we found it through David's connections with the Guide Hachette des Vins which he founded and still scours regularly for great wines not usually found in the UK. We also have other French whites alongside classy Italian and Austrian wines. Again – just one Pinot Grigio, that we think is the real deal.
Champagne & Sparkling Wine
It tends to be 'Champagne OR Sparkling Wine' for our customers as they are in two groups buying one or the other. Whichever fizz is your preference we go from Prosecco through excellent 'méthode champenoise' Cremant to a select band of champagnes. The wines from Guilleminot are actually a family affair, in that they are made by the family of our chairman's wife, and our Arlaux champagne came top of a Robert Parker blind tasting against Grandes Marques.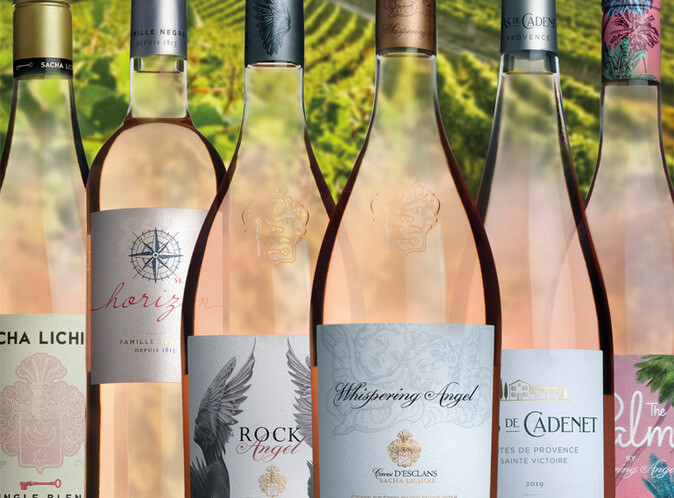 Rosé Wine
Summer would not be summer without great rosé, and this is an area we specialise in, Esme having even owned and run Château de Sours and its fine rosé in Southern France. This is the source for the best rosés in the World including Whispering Angel with who we have a special relationship. Serious rosé wine is now not just a summer quaffing drink but rather an alternative to fine white wine as an aperitif and with food, and as such is an all-round delight.