A Guide to Grape Varieties
by David Campbell
There are more than 800 grape varieties in the world, many extremely local but some of course global. An important step to a greater enjoyment of the almost infinite variety of wine now available, (and much of it incomparably better made wine in every country, and with every country now capable of making good, if not great wine), is to be able to identify the grape varieties that please you most. The terroir, its climate and position and above all the skill of the winemaker will determine how really good or great it is. But it is the grape varieties that will determine much of the taste of the wine and therefore what it is you decide you like most and particularly pleases you.
Here follows a very short glossary of the principal grape varieties of the wines we sell by country, with very grateful acknowledgement of help from Jancis Robinson's invaluable Wine Grapes, Penguin 2012 and from Hugh Johnson's great annual Pocket Wine Book, both books every wine lover should have on their shelves .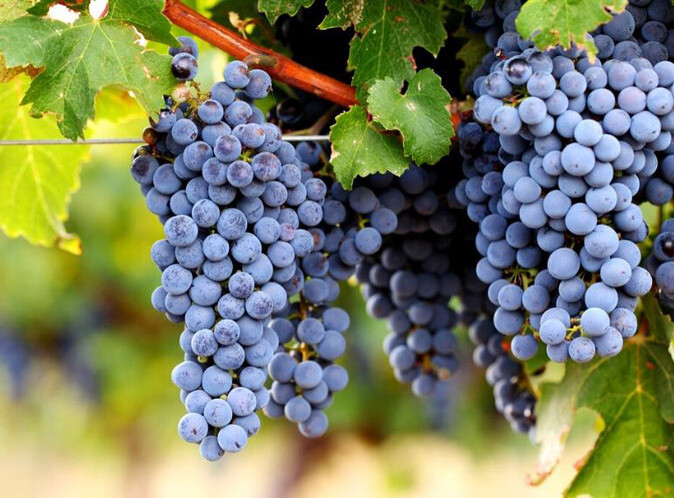 French Red Grape Varieties (part 1)
Cabernet Sauvignon: The world's most famous grape for long lived red wine, originating in Bordeaux, but curiously unlike many much older varieties not much known before the end of the 18th century. Small grapes and many pips contribute to the high levels of tannin for long ageing. Spicy, herby, tannic.
Cabernet Franc: A variety much blended with its more famous and widely planted namesake, except in the Loire (Chinon) and in St Emilion (Cheval Blanc its highest expression) where it can be more important.
Carignan: Hugely productive grape dominating the Languedoc, responsible for much of the wine lakes and an important constituent of Algerian wine in years past. Can nevertheless produce delicious wine, particularly when blended with Syrah and Mourvedre as in Corbieres.
Cinsault: One of the less attractive of the grapes that make up Chateauneuf and for too long too widely planted in the Languedoc, but can be usefully blended.
Gamay: The Beaujolais grape making refreshing light red wine for drinking young.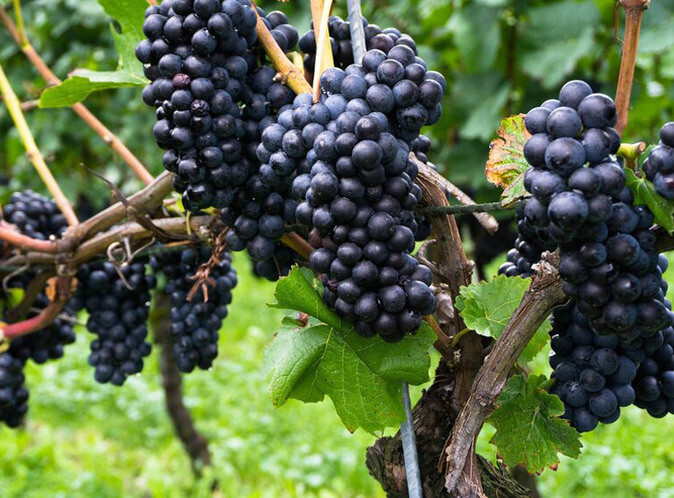 French Red Grape Varieties (part 2)
Grenache or Garnacha in Spain (where it originated): White fleshed, black grapes that are one of the dominant constituents of the up to 13 grape varieties in Chateauneuf, as well as Gigondas and Vacqueras. Now one of the world's most planted grapes.
Merlot: Fragrant, plummy, full-bodied grape, softer than Cabernet Sauvignon. Most famously the dominant grape in both Pomerol and St Emilion. Hugely popular at the moment and increasingly widely planted.
Mourvedre or Monastrel in Spain (where it probably originated): Enjoying a renaissance in southern France and much used in the great wines of the Rhone. Intense fruit and a taste of blackberries.
Petit Verdot: Difficult, but lovely fragrant classic Bordeaux grape. Useful for blending.
Pinot Noir: The glory of Burgundy. Capricious grape dating from the 4th century and therefore one of the world's oldest grape varieties. Demanding much of both wine grower and maker, thriving on limestone and creating wines of great sensuality. Fragrant, delicious fruit driven wines.
Syrah: One of the noblest black varieties and the great grape of the Rhone and in particular Hermitage, Cote Rotie and St Joseph. Deep, dark, cedar scented wines.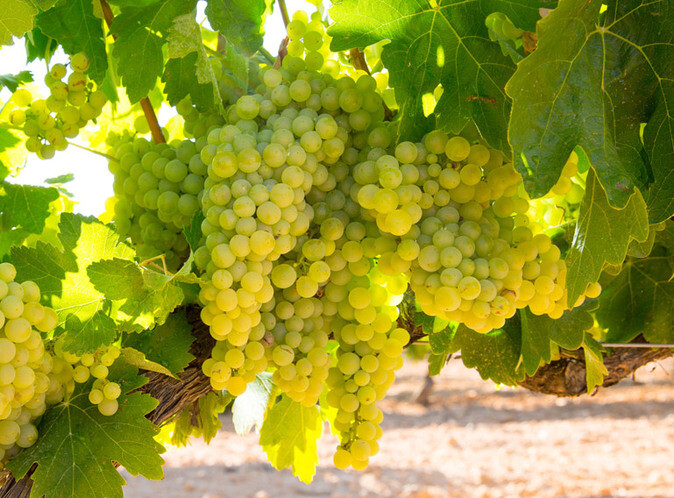 French White Grape Varieties (part 1)
Aligote: Burgundy's second rank grape, used in Kir (with blackcurrent Cassis), that in good years can ripen well to compensate its natural sharpness.
Bourboulenc: Ancient variety, probably originating in Greece and now widely planted in the Midi and making some of their best wines and important in the Rhone.
Chardonnay: The great white grape of Burgundy and Champagne and the sole variety in the world's greatest white wines that include Meursault and Puligny Montrachet, but also Chablis, Pouilly Fuisse and Macon.
Chenin Blanc: Wonderful white and high yielding grape of the Loire that can make long lived sweet wines but also lovely crisp, honeyed white wines. Vouvray, Coteaux de Layon, Savennieres. The best are unblended.
Gewurztraminer: Rich, soft wines of Alsace are made with this grape, fragrant of rose petals and lychees.
Marsanne: The increasingly popular partner with Roussanne of the northern Rhone (St Joseph, Hermitage, Crozes-Hermitage) and now widely planted in the Midi. Soft, full wines.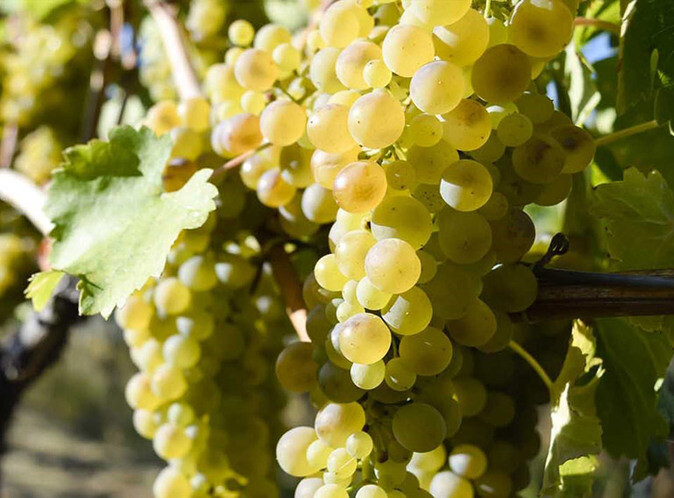 French White Grape Varieties (part 2)
Picpoul: An ancient grape of the Languedoc, mostly commonly encountered in the refreshing and fashionable summer white Picpoul de Pinet.
Sauvignon Blanc: Easily recognised by its often piercing, grassy aroma and taste of gooseberries. Best when blended with the softer Semillon grape to make white Graves though can be delicious as pure sauvignon in the Loire as Sancerre or Pouilly Fume.
Semillon: Jancis Robinson calls it one of the unsung heroes of white wine production. Blended with sauvignon blanc its golden grapes are the key ingredient in both the great, long lived Sauternes and white Graves.
Viognier. Delicious, highly perfumed grape of the Rhone that because of its low productivity nearly disappeared in the 60's and 70's. Now rightly a hugely fashionable alternative to Chardonnay. Its highest expression the divine Condrieu.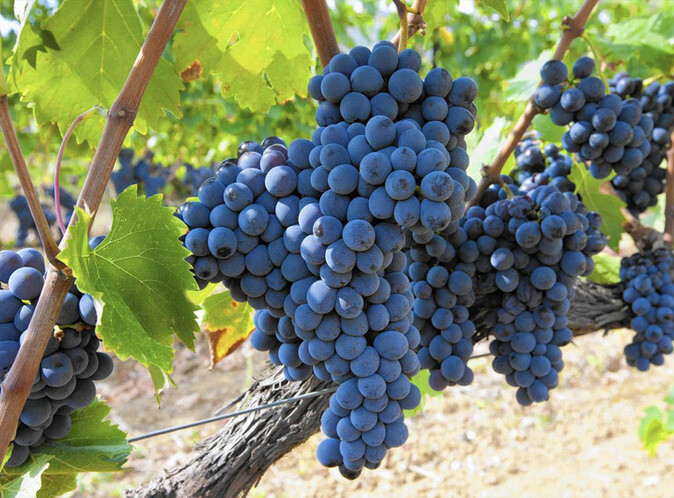 Italian Red Grape Varieties (part 2)
Lambrusco: Making fruity, sometimes fizzy red wine, but occasionally white. Known since classical times.
Molinara: With corvina and rondinella, the grape of Valpolicello.
Montepulciano: Late ripening, dependable grape of central Italy, making good value, nice wines.
Nebbiolo: A variety that makes in Barolo some of the most lovely scented, long lived and delicious wines in the world.
Nero d'Avolo: The best red grape of Sicily.
Sangiovese: The great grape variety of Tuscany and Umbria, of great antiquity and possibly Etruscan origin.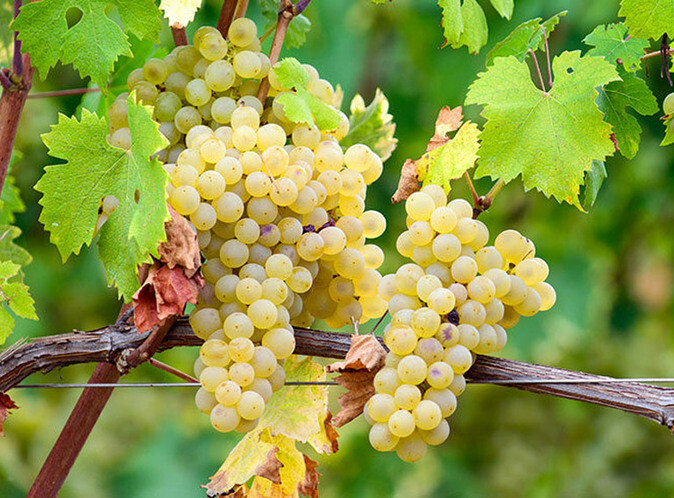 Italian White Grape Varieties (part 1)
Cortese: The grape of Gavi.
Custoza: A lovely variety that makes delicious wine that ages well. Grown between Verona and Lake Garda. "One of the best Italian white you probably don't know" – Tom Hyland
Garganega: The dominant grape variety of Soave in the Veneto.
Inzolia: Important Sicilian grape, making at its best nutty, aromatic wines.
Malvasia: Of ancient, possibly Greek origin, making deeply coloured white wines. High in alcohol.
Vermentino: Attractive, aromatic white wines in Sardinia and on the Tuscan coast.
Spanish Red Grape Varieties
Garnacha: Lovely white fleshed black berries blending beautifully with the more austere tempranillo in good Riojas.
Graciano: Richly coloured perfumed variety with low yields and an important component of good riojas.
Monastrell (mourvedre): Second most planted black grape after garnacha, originating near Valencia. Small, sweet, thick skinned berries, high in alcohol, tannins and flavour that age well.
Tempranillo: The fine great aromatic grape of Rioja. Early ripening, long maturing, and Spain's equivalent of cabernet sauvignon.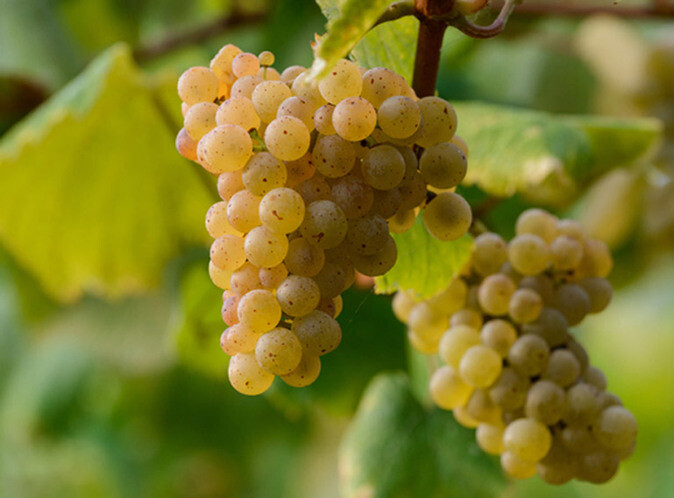 Spanish White Grape Varieties
Airen: The world's most planted vine, accounting for 1/3 of all Spanish vineyards, making light white wines and when blended with tempranillo light reds. Used too to make brandy.
Albarino: Lovely apricot scented grape from Rias Baixas, making wines high in flavour, alcohol and acidity.
Garnacha Blanca: The white berried form of garnacha. If you like viognier from the Rhone, you will like wines with this grape.
Godello: Fine grape from Galicia.
Lonreiro: Scented best grape in vinho verde after albarino.
Malvasia: A very ancient variety of Greek origin making lovely deeply coloured white wines.
Verdejo: Fine aromatic grape from Rueda that ages well.