2014 Rhônes: A limited parcel from a very fine vintage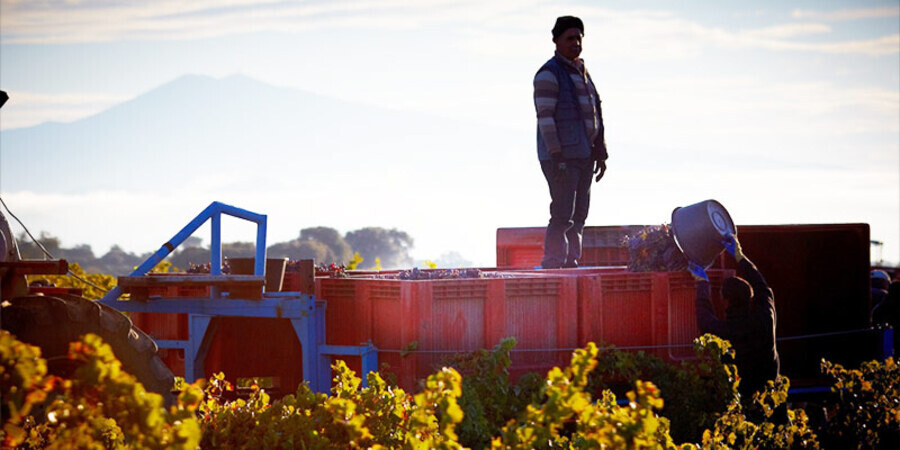 Rhône wines, north and south, have had an extraordinary run of very fine vintages since 2007. 2014 is no exception and now has the benefit of eight years maturity. Rhônes provide better quality for money than anywhere in France and I love them, particularly in the autumn and winter months.
We bring you three wines from the 2014 vintage - all of which I have tasted with great pleasure over the last few weeks and they are of excellent quality. You can buy them individually, or you can compare and contrast the range with our handy mixed case.
Grenache Vieilles Vignes Côtes du Rhône, Mas des Roches 2014
Made from old grenache vines (with a little syrah and carignan) close to Cairanne, talented young winemaker Bruno Long's Mas des Roches is a delicious example of how really good Côtes du Rhône can develop with careful cellaring. The older vines give striking depth and concentration, whilst eight years maturation has brought notes of anise, woodsmoke and spice to enhance the bright, luscious autumn berries. Warm, and rich in texture, with velvet-smooth tannins.
Côtes du Rhône Village Cairanne, Domaine la Vitalis 2014
The Jubain family's Côtes du Rhône-Villages, from one of the two best of the 21 villages is 60% grenache, the grape that expresses its terroir more than almost any other, 20% syrah, 10% carignan, 5% cinsault and 5% mourvedre.
Rasteau Cuvée Marc, Domaine des Grands Bois 2014
Rasteau has long been a favourite of mine. Richer still, this wine is grenache, syrah and mourvèdre, and ages beautifully. Marc and Mireille Besnardeau of Domaine Les Grands Bois are fourth generation small family growers who have been organic or biologique since 2011. They were introduced to us by the owner of the best bistro in the village of Cairanne, whose house wines they provide.