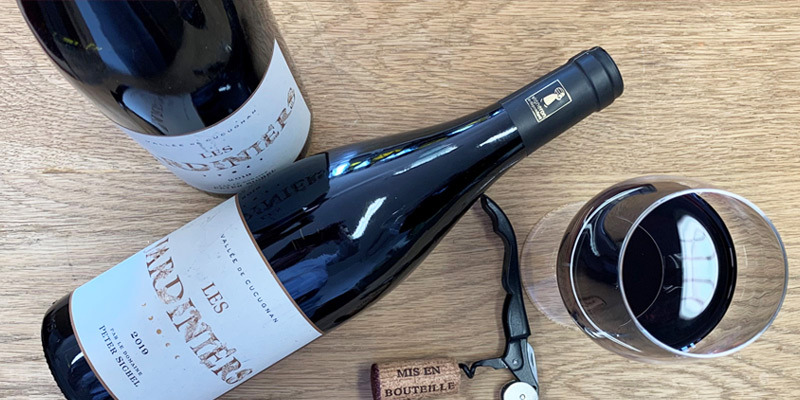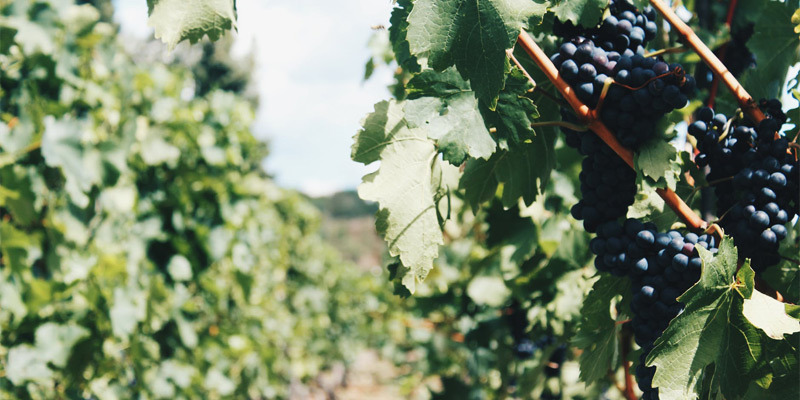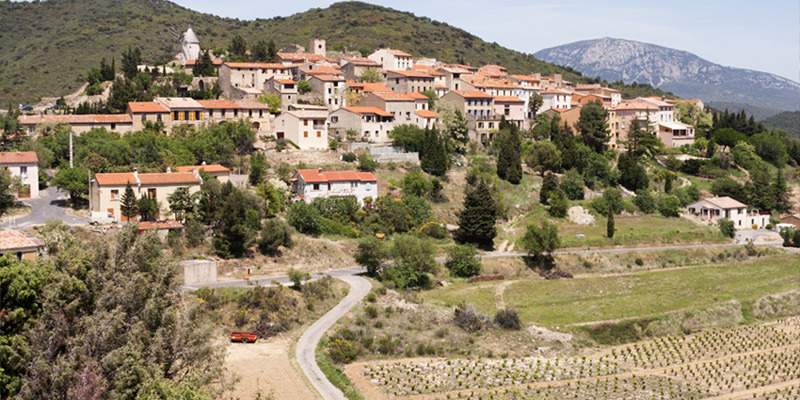 Les Jardiniers rouge, Domaine Peter Sichel, Pays de Cucugnan 2019
We have just purchased a delicious small parcel of Les Jardiniers 2019 from Peter Sichels estate in picturesque Cucugnan. Until now the wine has only been sold in France to top restaurants, wine bars and hotels.

Were not in the habit of placing immediate orders whilst sitting with the winemaker, having only just tasted the wine, but when Ben and I tasted this stunning new release from Alexander Sichel in Paris, we threw caution to the wind and acted immediately - we ordered every bottle they had. It is that good. A blend of 57% syrah, 39% carignan and 4% grenache with rich juicy fruit and a lovely follow through. A wine for all seasons and quite delicious.
The dream started about 30 years ago when the late Peter Sichel, one of Bordeauxs legends, found a remote vineyard high up in the Corbières mountains literally miles from anywhere (I know having stayed there) in the most beautiful surroundings and with a unique stoney terroir. It is also where the Albigensian Crusaders made martyrs out of the Cathars in the 13th century.

Today, Peter's grandson Alexander Sichel lives there and makes the wines following biodynamic viticultural and vinification principles to the letter. Les Jardiniers comes from the heartland of the huge Corbières region, but Alexander and the Sichel family have decided to recognise and embrace their regional terroir, and high-altitude vineyards (the wine is now under the appellation of Cucugnan, rather than Corbières) which much better reflects the philosophy of the family and the quality of their wines from this tiny, almost inaccessible corner of the region.
- Esme Johnstone, Co-Founder of FromVineyardsDirect
How does the wine taste?
There is a lot going one here - this is expressive and showy with striking intensity and ripeness. Profound red berry fruits with a big, luscious palate. Rich and rewarding, with lovely texture and balance. A blend of 57% syrah, 39% carignan and 4% grenache, from vines at an altitude of 3-400 metres. 20% aged in barrel, which adds an appealing note of exotic spice to the mix.
Grape:
/
Syrah/Shiraz
/
Grenache/Garnacha
/
Carignan/Mazuelo/Samso
Region:
/
IGP Pays de Cucugnan
There are currently no reviews for this product.
Be the first to write a review.