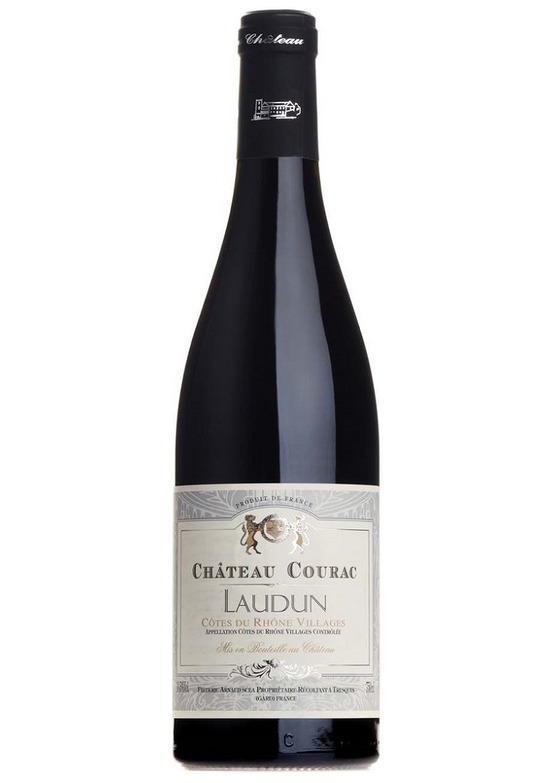 Château Courac, Côtes-du-Rhône Villages Rouge, Laudun 2017
This is certainly one of the darkest, most visually alluring glasses of red wine I have seen for some time, with a deep, rich, inky colour in the glass hinting at its power and concentration.
The nose is initially quite tight, but after a few moments in the glass it begins to open up and reveal aromas of blackcurrant and spice.
The palate is a whirlwind of ripe, dark fruit and spice. Blackcurrant, sweet black cherry, cracked black pepper and a hint of liquorice are all fighting for space. And there's a lovely balance of acidity with the ripe fruit being kept in check and never becoming too mouth-coating. The finish has a lovely, even grip to it, coating the palate and as the tannin subsides the dark, brambly fruit returns.
This is a wine really to be savoured with a hearty roast dinner, and following an hour in the decanter it is undeniably a delicious glass of red at a modest 4-years of age. I'm certain that further bottle ageing will be well rewarded as the gamey, leathery character develops over the next 3-5 years.
James Russell-Grant | FromVineyardsDirect
Grape:
/
Syrah/Shiraz
/
Monastrell/Mourvedre
/
Grenache/Garnacha
There are currently no reviews for this product.
Be the first to write a review.