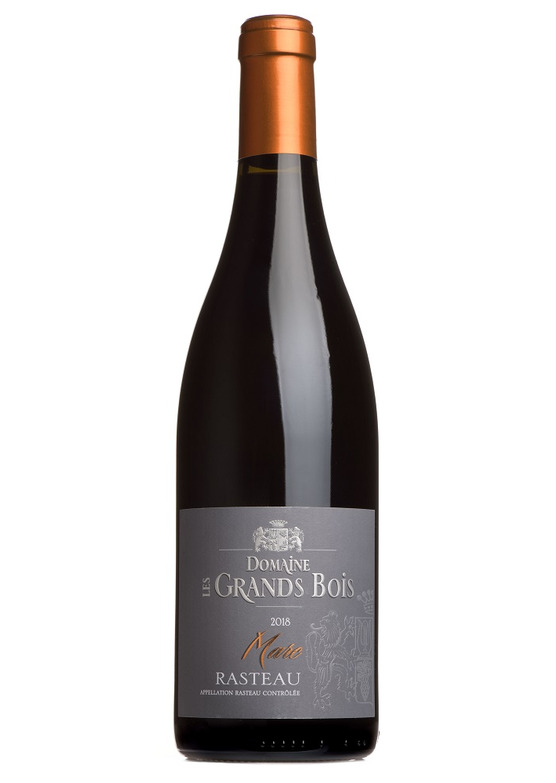 Rasteau Cuvée Marc, Domaine Les Grands Bois 2018
Marc and Mireille Besnardeau of Domaine Les Grands Bois are fourth generation small family growers who have been organic or "biologique" since 2011. They were introduced to us by the owner of the best bistro in the village of Cairanne, whose house wines they provide. The 21 Côtes-du-Rhône-Villages, are a step up from ordinary Côtes-du-Rhône, and make some of the finest, very affordable wines in France. Of these 21 villages, the top two are unquestionably Cairanne and Rasteau.
This wine is 50% grenache, 25% syrah and 25% mourvèdre and will age beautifully.
David Campbell
Founder of FromVineyardsDirect
What do the critics say?
"The 2018 Domaine Les Grands Bois Marc from neighbouring Rasteau is intense, dark and concentrated. At 15 per cent by volume, its big and bold for sure and slightly more robust and rustic than its similarly alcoholic sibling above. Its just about ready now but will last for ages and you'll be thankful you snapped it up (as I just have) when you did."
Jonathan Ray, The Spectator Magazine
Grape:
/
Syrah/Shiraz
/
Monastrell/Mourvedre
/
Grenache/Garnacha
There are currently no reviews for this product.
Be the first to write a review.