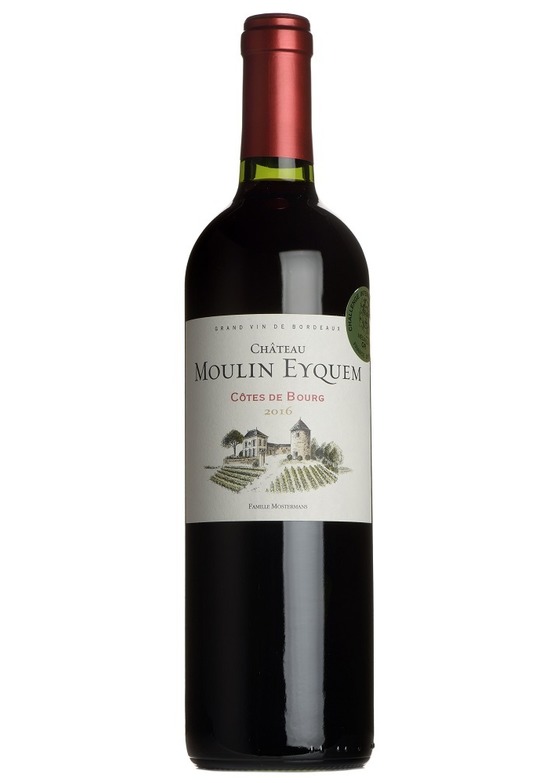 Château Moulin Eyquem, Côtes de Bourg 2016
This lovely relatively unknown great claret was the favourite of many of my friends at our last wine tasting in the Long Room at Lords, before lockdown. The Château has some of the oldest vineyards in the Côtes de Bourg which under the guidance of Mostermans family is now one of the appellation's top estates, producing high quality wines that get better with each passing year. The 2016 vintage is now back in stock after our last shipment sold out in July. It's already delicious with rich, ripe fruit that is a pleasure to drink. An exceptional wine that you should all try.
We also have magnums of Château Moulin Eyquem 2011 available - also drinking very well with the extra bottle age, and a great wine for Christmas dinners.
- David Campbell, Founder of FromVineyardsDirect
How does the wine taste?
A lovely claret with aromas of rich spicy fruit with a hint of tobacco. Remarkably fresh and complex with good acidity and balance.
Accolade:
Médaille d'Or - Challenge International du Vin 2019
Grape:
/
Merlot
/
Cabernet Sauvignon
Drank this on New Year's Eve dinner with friends in Scotland and thankfully well received. Good fruit, well balanced , nice aged claret.
Nice enough but lacks something, especially compared with similar priced wines such as chateau cayla and the trillol. I think there are better options in the FVD list