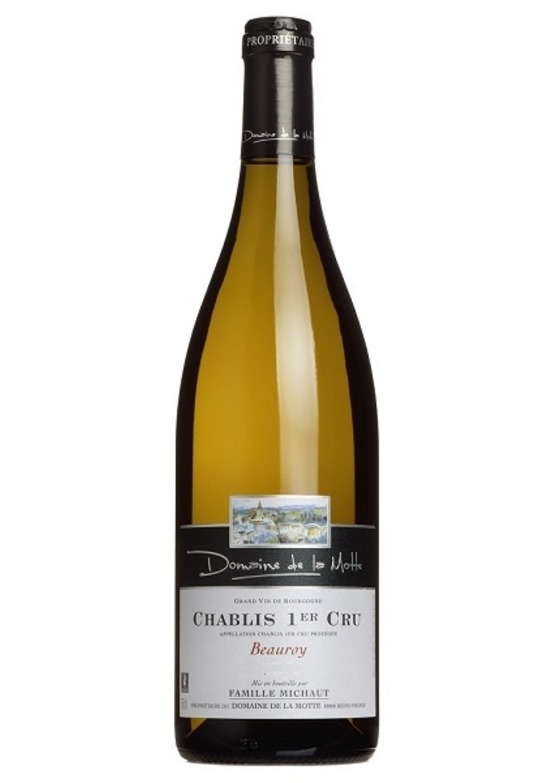 Chablis 1er cru Beauroy, Domaine de la Motte 2018
I re-tasted the new vintage of our best-selling Premier Cru Chablis from Domaine de la Motte over dinner last night, and the quality is, as ever, excellent. The wine is delightfully fresh and rich, fully justifying its 2 or 3 star status each year in the Guide Hachette des Vins, and delicious.
Finding a really good Premier Cru Chablis at an affordable price (many are now over £30) and having just one, not four, on our list was at the heart of my thinking when I founded FromVineyardsDirect over 12 years ago.

Why not add a case of 6 or 12 of Château Ramafort 2010 Bordeaux (£17.95 per bottle) to have the perfect dinner party pairing of claret and white Burgundy?
Tasting notes:
The grapes of this lovely Chablis are sourced from Premier Cru vineyards. It is rich and full with ripe citrus and white fruit. It has the flinty minerality that one expects from a really good Premier Cru Chablis, with a subtle toasty note from a touch of oak. The citric flavours and minerality remain prominent over a very long finish. Delicious.
Reviews:
"This Premier Cru saw a touch of oak, which comes through with a soft sheen of butter and almond, even a touch of toast, over ripe orchard fruits. It perhaps just masks the flintiness that is there, tucked beneath. On the palate the verve of the wine is delicious, bursting through with quite vivacious fruit, and a squirt of grapefruit-fresh acidity. It is crystal clear in the finish and a truly lovely Chardonnay 89-90/100." - Tom Cannavan
"Tasted just over a year ago, this wine really impressed: a Chablis Premier Cru with a touch of creamy oak to smooth the pristine Chablis apple and flint character. Now, the wine tastes just as sleek and refined, but that vivacious core of steely precision is even more evident, wrapped in a sheen of oatmeal but riveting in its freshness and vitality. A great price for a Premier Cru of this undoubted quality." - Tom Cannavan, TheWinePages.com
"The Premier Cru vineyards of Beauroy lie to the north west of the town of Chablis. This is a strikingly good-value example, with a leesy (sic) roundness and texture. It retains the classic Chablis steel, is well balanced, and shows citrus, appley fruit." - Wine of the Month, Decanter Magazine
"Good golden fruit, good substance too, the fruit buoyed up on the palate by all that oak as well. A nice midpalate texture, attractive, a touch honeyed, and a nicely defined finish.a good wine. 16+/20" - Chris Kissack, Wine Doctor
There are currently no reviews for this product.
Be the first to write a review.