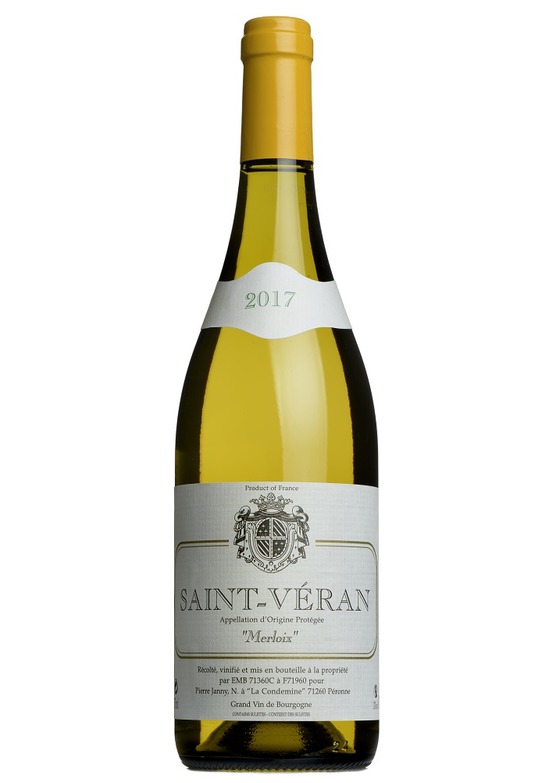 Saint-Véran, 'Merloix', Pierre Janny 2017
Our Saint-Véran Merloix from the Janny family has for years now been one of our best-selling white Burgundies and is well known to many of you.

Why is it so good? Saint-Véran is a step up from Mâcon and is probably the best value white burgundy made. Add to this the Janny family who make wine with consummate care and love in small quantities and you have a very special wine at a great price. It is beautifully balanced, full bodied with lemon and honey flavours with just the right amount of minerality.
If this was from one of the big Burgundy producers it wouldn't be nearly as good and almost certainly more expensive.
I'm a massive fan of this chardonnay and this wine was drunk with real pleasure. Not he creamiest St Veran I've had but still equally delicious!