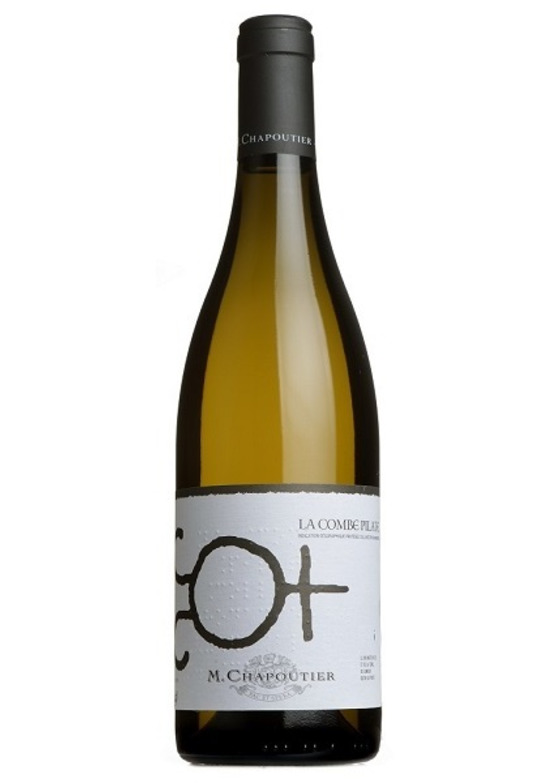 Viognier, La Combe Pilate, Chapoutier 2019
The Chapoutiers have been leading vignerons in the Rhône for more than 200 years. Their white wines from the difficult but exquisite viognier grape from Condrieu and neighbouring hillsides and made at their winery at Tain-lHermitage are truly outstanding. We found a real treat and a break from the more mainstream varieties which many enjoy day-to-day. La Combe Pilate is a lovely, white peach and apricot scented, rich white wine.
- David Campbell, Founder of FromVineyardsDirect
How does the wine taste?
A bold and expressive viognier showing ripe peach and pear notes allied to full body and a savoury, refreshing finish.
What do the critics say?
Tasting note from the previous vintage;
"The 2017 M. Chapoutier La Combe Pilate might only be categorised as a humble IGP Collines Rhodaniennes but it's a Viognier of astonishing style and elegance made just yards from the fabled Condrieu appellation and thus a fraction of the price, although no less fine. It boasts everything that a fine Viognier should boast: honeysuckle, peach and apricot on the nose, a delightfully creamy, oily texture, delicate, restrained white stone fruit and fresh herbs in the mouth backed by a long savoury finish."
Jonathan Ray, The Spectator
About the producer:
The Chapoutier family motto Fac et Spera - do and hope - sums up their patient and daring approach to winemaking. Michel Chapoutiers distant ancestor, Polydor Chapoutier, first bought vines in the Rhône Valley in 1808, and today history and tradition abound at this vast estate that stretches from Côte Rôtie in the north, to Costières de Nîmes and Luberon in the south. The M.Chapoutier vineyards in the very best sites of the Rhône represent the quintessence of the range and with Michel at the helm since 1988, quality has been consistently very high.
There are currently no reviews for this product.
Be the first to write a review.