2019 Burgundy Producers
Meet the producers who make the wines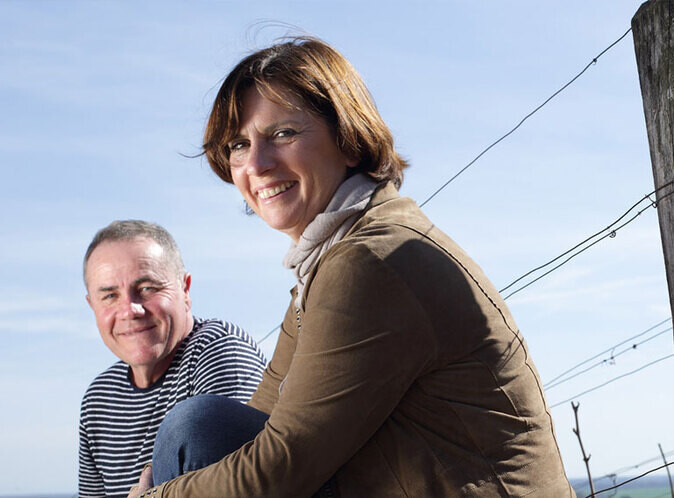 Domaine Anne et Hervé Sigaut (Chambolle-Musigny)
Anne and Hervé Sigaut balance the heritage of a Domaine established at the dawn of the 19th Century with 21st century know-how seamlessly. As with most top addresses up and down the Côte d'Or, the leitmotif here is "great wine is made in the vineyard". The attention to detail and perfectionism are impressive, and yield perfect fruit, which is dealt with the utmost delicacy and respect in the winery, to achieve delicacy, elegance and silky textures - what Chambolle- Musigny is all about.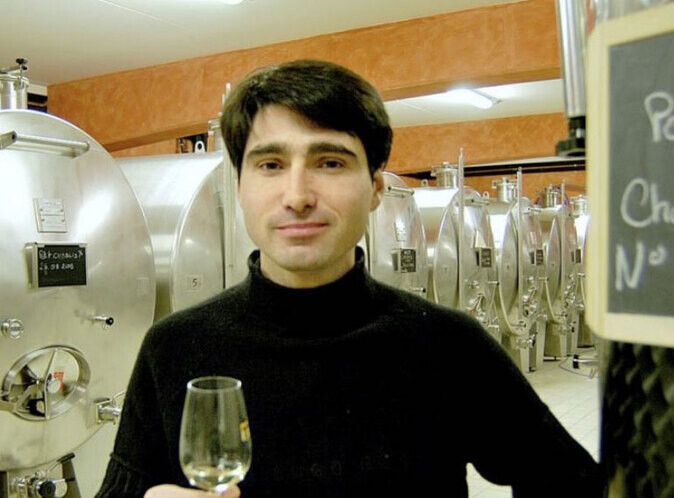 Domaine Séguinot-Bordet (Chablis)
Domaine Séguinot-Bordet can trace its history back to 1590, although the property, now run by Jean-Francois Bordet, is anything but dated. The wines are made in a well-equipped modern winery, with vinification taking place in stainless steel vats. The Domaine's vineyards occupy some of Chablis' most prestigious sites, and following 3-5 months lees ageing, the wines have a wonderful luscious and pristine style. A great source of highly affordable Grand Cru.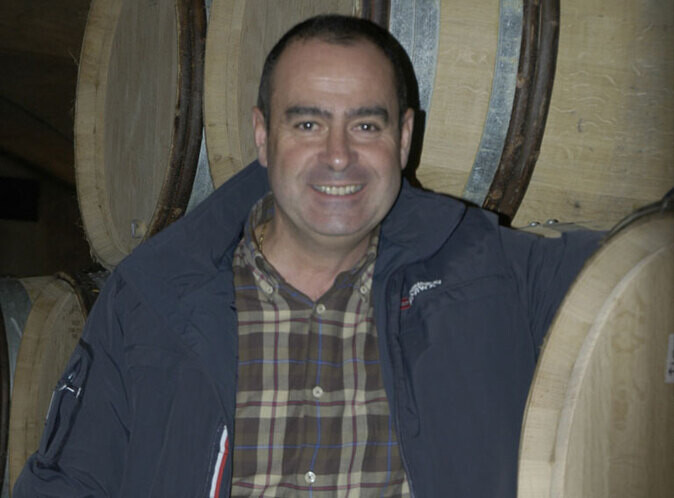 Domaine Jean-Marc Pillot (Chassagne-Montrachet)
Domaine Jean-Marc Pillot is one of the very best sources of fine Burgundy. His whites are seductive and richly-textured with superb precision, opened aromatics and flawless balance and we have selected the best of them here. His reds - which are not in the offer but we can access so contact us if you would like to discuss - clearly demonstrate why Chassagne first established its reputation as a red wine commune. White or red, only one thing is certain: we all need Jean-Marc's wines in our Burgundy selection.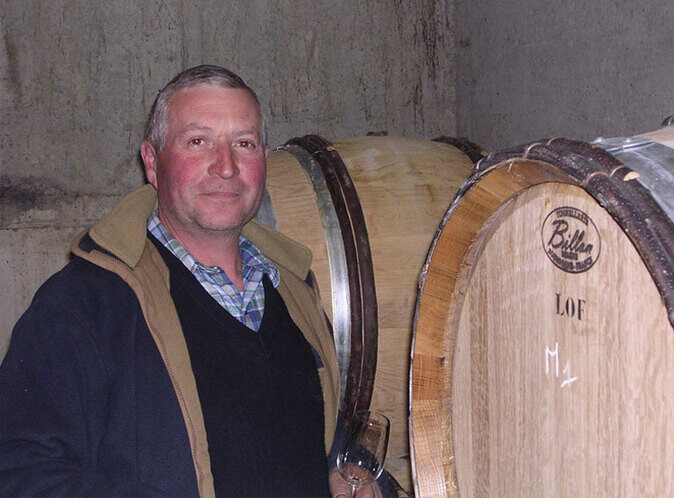 Domaine Gérard Thomas & Filles (St Aubin)
Winemaking at this excellent address is now handled by Gérard's two daughters Anne and Isabelle. The Thomas house style is one of rich texture with purity of fruit, yet with freshness and precision, and, crucially, very well-judged use of oak. It doesn't hurt that these wines also deliver hard-to-beat value. Great villages Puligny-Montrachet to keep for a couple of years.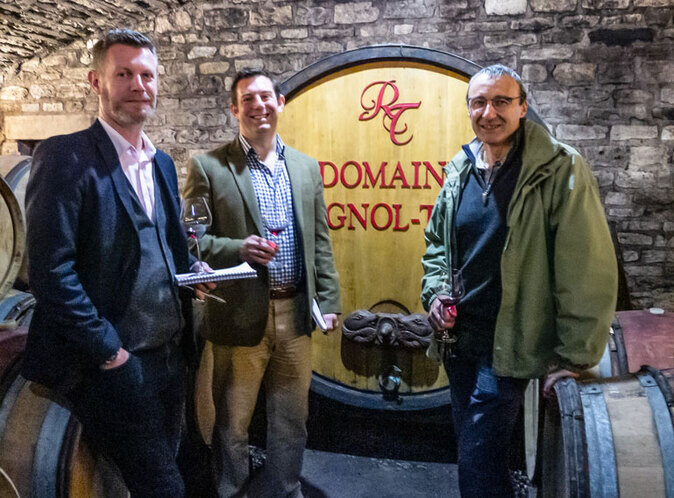 Domaine Rossignol-Trapet (Gevrey-Chambertin)
Domaine Rossignol-Trapet produce some of Burgundy's most sumptuous, exotic, complex and exciting pinot noir. Based in Gevrey-Chambertin, their wines offer great depth, concentration and exude a wealth of character. Always true to their terroir, these wines are stylish, accessible and beautifully made across the range. We are thrilled to have secured an allocation of Nicolas and David's splendid and highly sought-after 2019s, with their rich, pure and bold fruit flavours and extraordinary depth and texture. The sheer confidence in the glass and the fine balance between luscious fruit concentration and scintillating tension simply electrify Rossignol-Trapet's wines – they are truly a joy.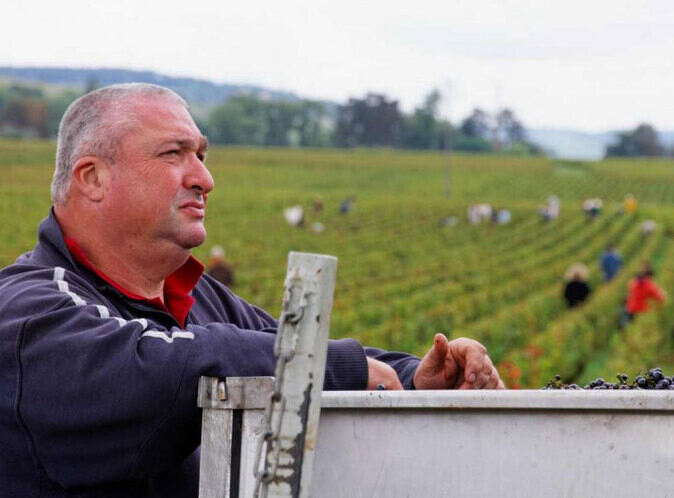 Domaine Joseph Voillot (Volnay)
Domaine Joseph Voillot holds 10 hectares of vineyards spanning the communes of Volnay and Pommard. Jean Pierre Charlot's wines offer understatement and elegance, and in 2019 they have also delivered fruit richness and an intensity rarely captured in the communes. These wines are impossible to ignore, showing modern classicism whilst perfectly expressing the wine's unique terroirs. These are wines which speak so eloquently of their individual sites and are the essence of pinot noir. For buyers keen to experience the purity and poise of Bourgogne Rouge and Volnay in a great vintage, look no further than Domaine Joseph Voillot. If you are particularly interested in Pommard, please contact us as we have access to a small quantity, too small to put in the offer.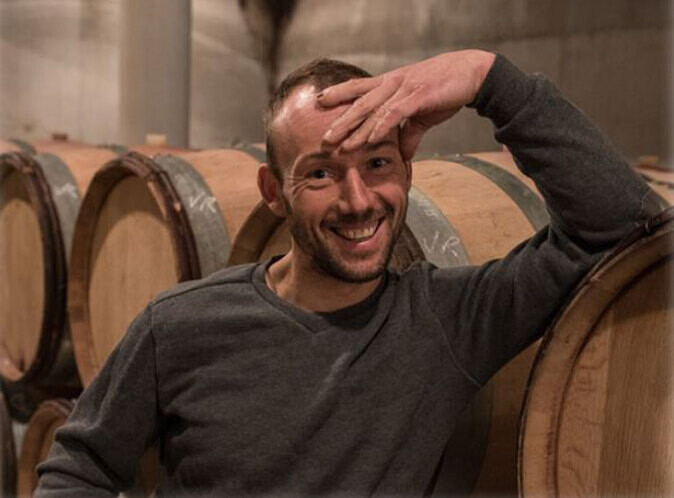 Domaine Aurélien Verdet (Arcenant)
From his modest winery hidden off the beaten track in the little village of Arcenant in the Hautes Côtes de Nuits, Aurélien Verdet crafts wines of astonishing purity and precision. A highly talented young winemaker whose following is growing steadily every year, Aurélien is no exception to the adage that "Great wine is created in the vineyard". Indeed, he lavishes great care and attention on his 5.5 ha of vines, which he farms organically to produce fruit of superb quality. The winemaking is then all about respecting that fruit to bring the terroir through, which he does with great aplomb. A rising star to watch!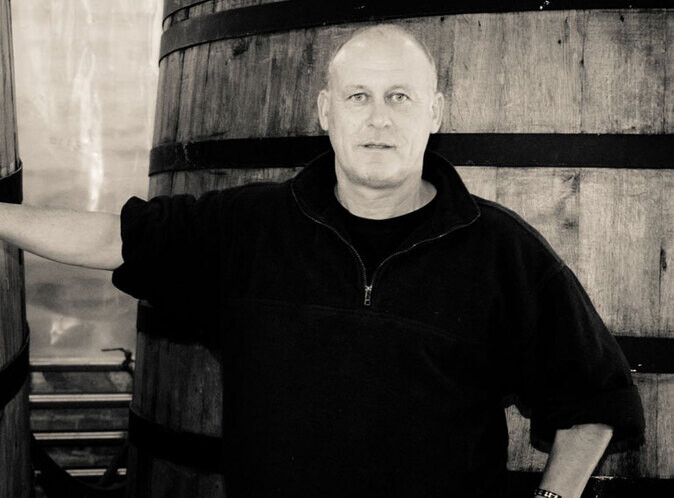 Domaine Du Pavillon (Pommard)
Domaine Du Pavillon is located south of Pommard in the Côte de Beaune. They practice organic viticulture with an ongoing respect for the complex equilibrium found in nature. The winery was modernized in 2016, allowing the vinification of more of the Côte de Beaune's star single vineyard wines. From the 2018 vintage, all the wines from the estate bear the certified "organic wine" label.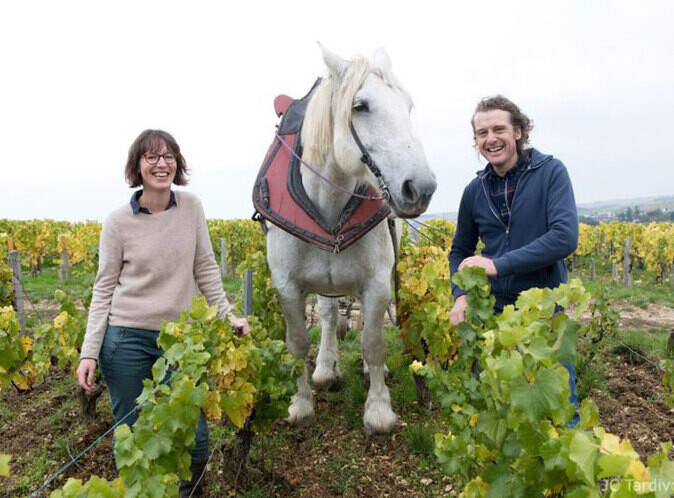 Domaine des Malandes (Chablis)
André and Gabrielle Tremblay harvested their first grapes in the Fourchaume vineyard in 1949. They passed on what is now Domaine des Malandes to their daughter, who in turn bequeathed the estate to her children Richard and Amandine, who are now at the helm of this excellent Domaine. The wines here shine in the 2019 vintage, and manage to combine the minerality, precision and classicality of traditional Chablis, with a touch more roundness, expression and generosity.
Domaine Patrick Javillier (Meursault)
Over the past five decades Patrick, and now his daughter Marion, have built an impressive (and deserved) following and reputation, as not only one of the best Meursault producers out there, but also as one of the most consistently brilliant and good value producers in the entire Côte d'Or. Their wines are meticulously crafted with superb balance and harmony.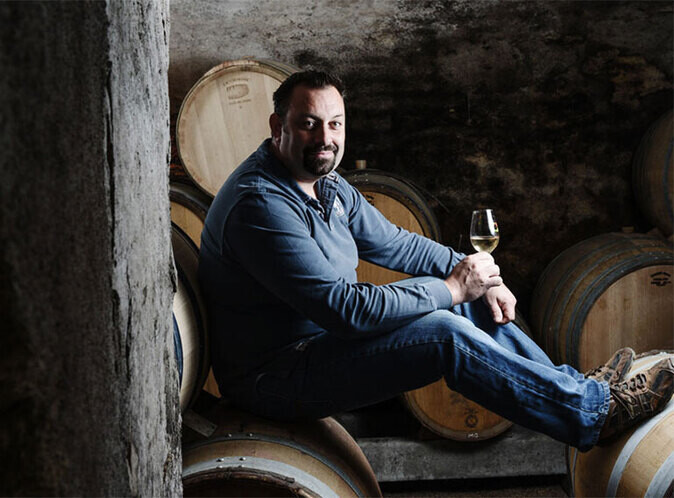 Laurent Cognard (Côte Chalonnaise)
Based at the Château de Buxy, Laurent Cognard makes some of the finest wines in Montagny. Laurent's father and grandfather had previously sold the estate's grapes to the local co-operative – Laurent changed tack in 2002, and started to vinify his own wines, and now has 18 hectares within Loché, Mercurey and Montagny. Laurent strives for freshness and balance, using organic principles as much as possible. The wines are aged in 500 litre casks, which Laurent believes brings out the complexity and minerality of the wines. He makes wines of great presence and intensity.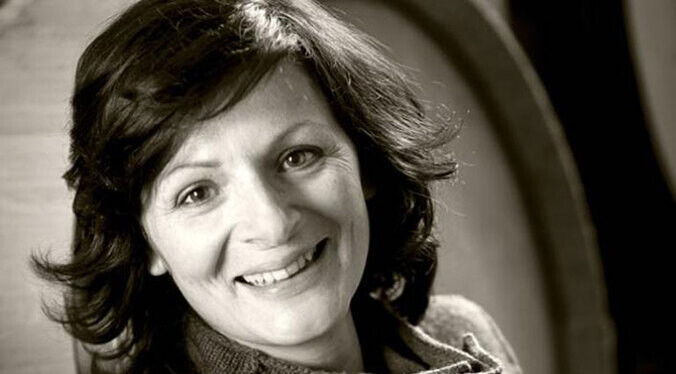 Domaine Claudie Jobard (Demigny)
Claudie Jobard may have established her Domaine in Demigny relatively recently in 2006 (adding her grandfather's Pommard property to her holdings in 2011), but she represents the 7th generation of the Jobard family, and with a father running a vine nursery and an oenologist mother, she has been very much steeped in the world of wine since birth. All the plant material used here come direct from their own nursery, and indeed this Domaine is a rare exception, in that Claudie has absolute control of every stage of wine production, from the vine's seed all the way to labelling and bottling. Her experience and meticulous attention to every detail is clear to see in the glass – the resulting wines are impressively harmonious, concentrated yet with lifted aromas and a fine texture. Many of you may have bought the 2018s which we sold shortly before Christmas.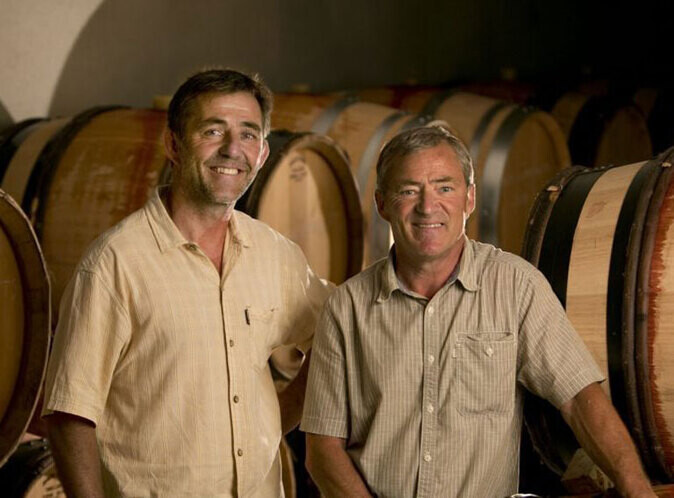 Domaine Lécheneaut (Nuits-St-Georges)
Philippe and Vincent Lécheneaut's ten-hectare estate in Nuits-St- Georges was created by their father, Fernand Lécheneaut in the 1980s. An extensive range of the finest villages of the Côte de Nuits is produced here; we have picked what we think is his best-value wine, particularly in this warmer vintage when the 'Hautes' do so well. We do also have a few cases of their premium wines - please contact us. All their wines are perfect expressions of pinot noir – rich, sumptuous and elegant, these are modern wines made with minimum intervention that combine purity of fruit with stunning terroir expression.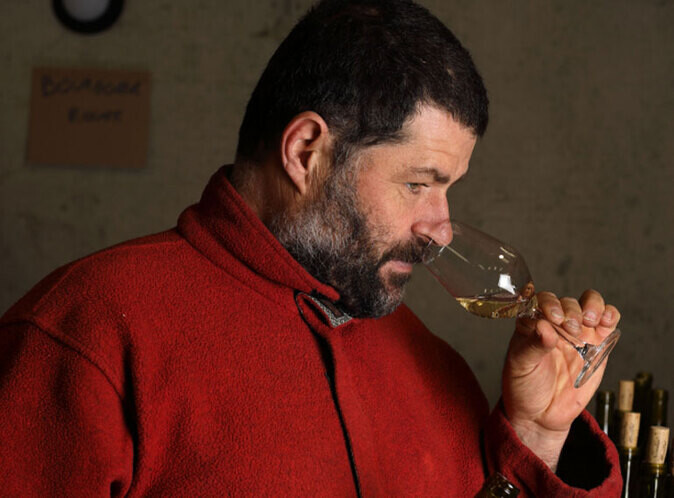 Nicolas Maillet (Mâconnais)
This 7 hectare Domaine in the small village of Verzé has been in Nicolas' family for 4 generations, and after 70 years of them supplying the local cooperative, he has been bottling his own wines since 1999. From his state-ofthe- art winery come wines of superb purity, precision and textural weight, without a hint of heaviness; upon tasting the wines for the first time this year we were blown away and it became clear at once why top Meursault producer (with a large Domaine of his own in the Mâconnais) Dominique Lafon is a big fan - this is a super classy wine that belies its relatively humble origins.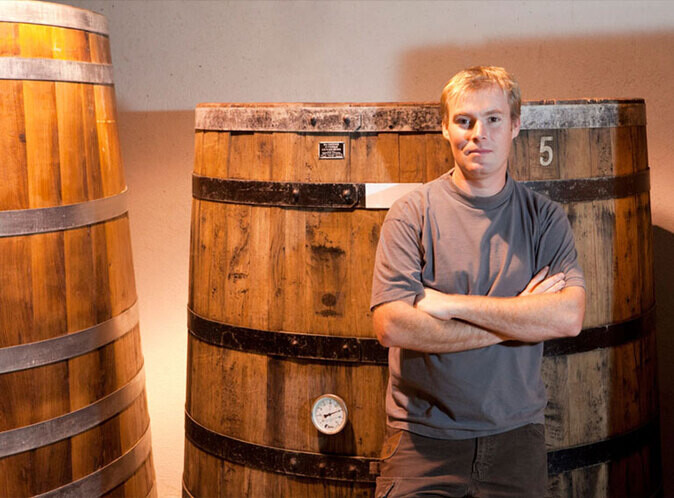 Benjamin Leroux (Volnay)
Benjamin has been a good friend of ours since his days at Comte Armand. He remembers his first ever visit to the UK back in 1999 where he spent some time staying with Richard Wheeler (Johnny's father, sadly passed away last year), memorable not least for the friendly dispute regarding the relative merits of local Mersea native Oysters versus their French counterparts!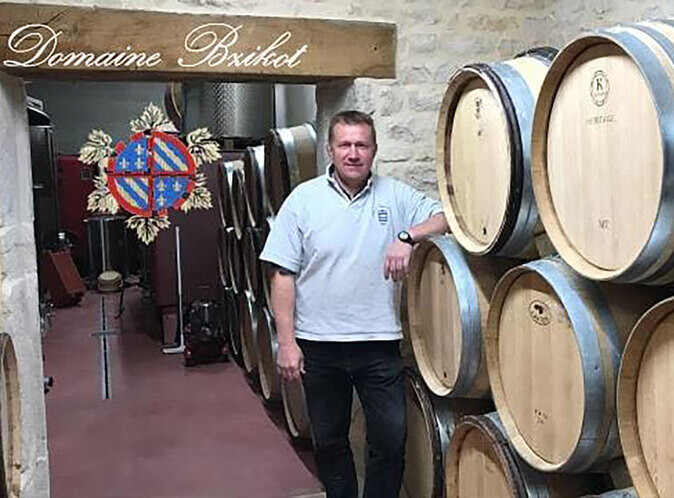 Domaine Bzikot (Puligny-Montrachet)
Sylvain Bzikot is at the head of the estate painstakingly assembled one parcel at a time by his grandparents in the 1940s, after a few years spent working in the fields upon their arrival from Poland. Now consisting of an impressive 15 hectares, this Domaine is an excellent source of barrel-fermented Meursault and Puligny-Montrachet with great tipicity, at a very competitive price. Ignore at your peril!