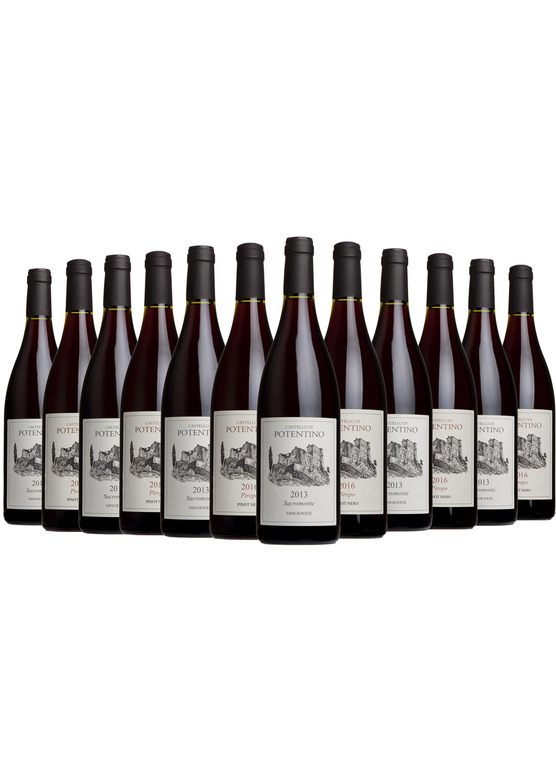 Castello di Potentino Mixed Case
This mixed case includes six bottles each of the following wines;
'Sacromonte' Rosso, Castello di Potentino 2013
A very fine mature sangiovese with more than six years of bottle age named after the Etruscans holy mountain. As good as you will find anywhere in Tuscany. Simply delicious.
'Piropo', Castello di Potentino 2016
An outstanding luscious pinot noir with a lovely mineral backbone. The best pinot noir we have ever tasted from Tuscany and indeed Italy.
There are currently no reviews for this product.
Be the first to write a review.