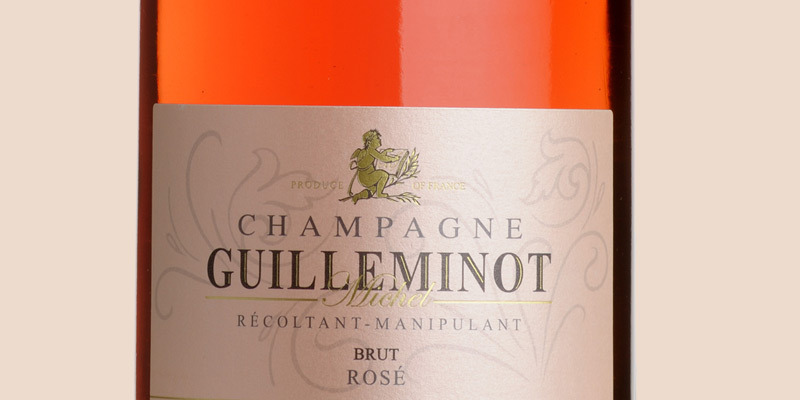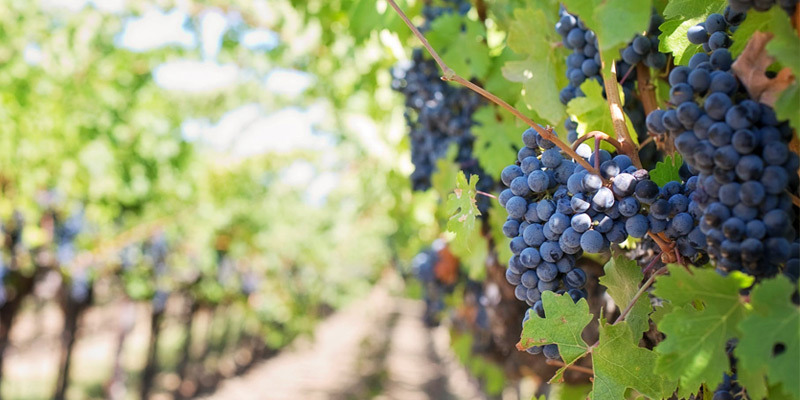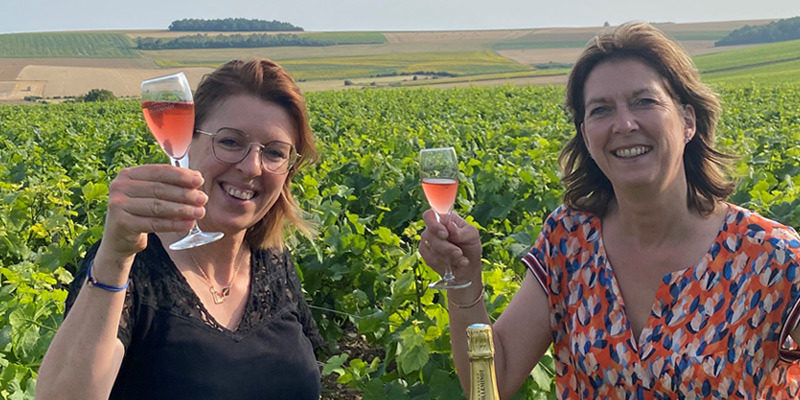 Brut Rosé, Champagne Michel Guilleminot
This picture of my sister Corinne and I was taken in my family vineyards in the Côte des Bars, the southern and hilliest part of Champagne, drinking a glass of our delicious Guilleminot Brut Rosé on my recent visit. Corinne and the family specialise in making Blanc de Noirs champagne, produced using only pinot noir grapes for a richer flavour. Like our Brut Tradition cuvée, the rosé champagne is aged at least three years in our cellars before being released.
Another particularity of our Guilleminot Rosé is that we use our own red wine called Côteaux Champenois to produce this delicate, complex and elegant champagne. So many of my friends who previously enjoyed only drinking Laurent Perrier rosé have now joined our loyal Guilleminot fans!
Carine Wheeler
Customers, FromVineyardsDirect
How does the wine taste?
A mouth-watering 100% Pinot Noir rosé aged for three years on its lees before being released to enhance its flavour. Dry, crisp and scrumptious.
There are currently no reviews for this product.
Be the first to write a review.