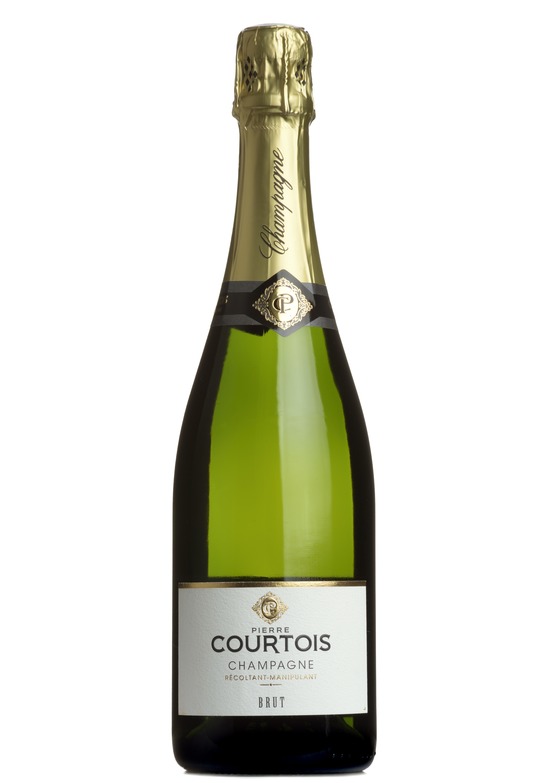 Brut, Champagne Pierre Courtois
The best way to find value for money in Champagne is by knocking on the door of small, dedicated growers like Pierre Courtois, who meticulously tend their vineyards (6 hectares of it for this Domaine) and deliver soft, characterful, brilliantly balanced sparkling wine with excellent depth of flavour and length.
The proof is in the drinking, however, and I highly recommend you test out this theory – you certainly won't regret being tempted away from the more famous names of the region, and your wallet will thank you!
How does the wine taste?
A fine blend of chardonnay, pinot noir and pinot meunier with delicate fizz and a light creamy finish. Why pay a lot more for Moët & friends?!
Grape:
/
Pinot Noir
/
Pinot Meunier
/
Chardonnay
Delicious. Much better than many more expensive marques. Beautiful fruity taste and fine mousse.
I like small producer fizz. In fact I never buy Grand Marque . I usually keep a couple of years to round out flavour, but no need here- it's got deepish yellow colour, v light bubbles, and lovely mid rich yeast and a little lemon.In the shade, mid afternoon last week at 34' - just the ticket, great value.