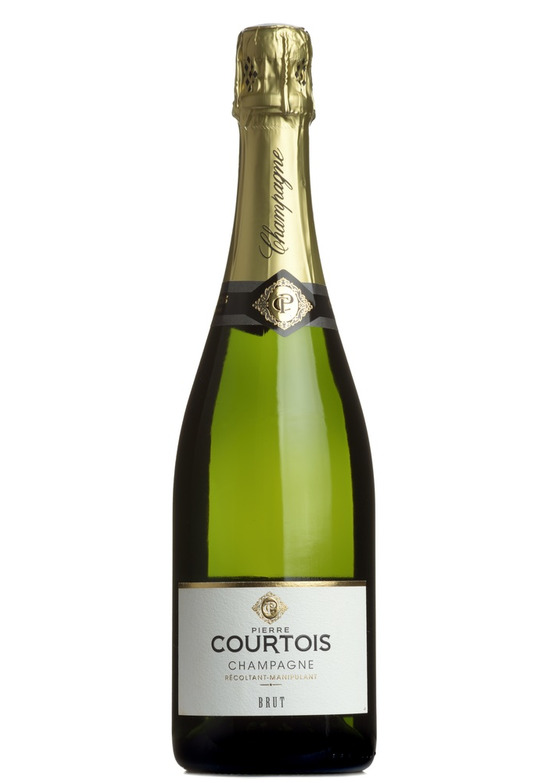 Brut, Champagne Pierre Courtois
FREE Magnum Deal
The best way to find value for money in Champagne is by knocking on the door of small, dedicated growers like Pierre Courtois, who meticulously tend their vineyards (6 hectares of it for this Domaine) and deliver an elegant Champagne that punches way above its weight, with excellent depth of flavour and length. Take advantage of today's offer and receive a free magnum (worth £49) with every 18 bottles.
70% of the French champagne market is for single vineyard champagnes, rather than for the big brand Grandes Marques, who sometimes buy their grapes from hundreds of different vineyards; in the UK its the other way round. Take a leaf from the French and try this delicious single vineyard grower champagne, one considerably cheaper than the big brands.

Tom Cannavan, leading critic of WINE-PAGES.COM, loved it and wrote:
"A lovely and eminently approachable, Pinot Meunier-dominated grower Champagne, based on the 2016 vintage, with 40% of reserve wine from 2015 in the blend. It has a golden colour and only 5.5g/l dosage, but the ripeness and softness of the mousse and fruit profile make this elegantly sippable. There is some biscuity toast, but there's plenty of mid-palate fruit and a well-balanced finish with zippy acidity giving good length."
- David Campbell, Founder of FromVineyardsDirect
How does the wine taste?
A fine blend of chardonnay, pinot noir and pinot meunier with delicate fizz and a light creamy finish. Why pay a lot more for Moët & friends?!
Delicious. Much better than many more expensive marques. Beautiful fruity taste and fine mousse.
I like small producer fizz. In fact I never buy Grand Marque . I usually keep a couple of years to round out flavour, but no need here- it's got deepish yellow colour, v light bubbles, and lovely mid rich yeast and a little lemon.In the shade, mid afternoon last week at 34' - just the ticket, great value.