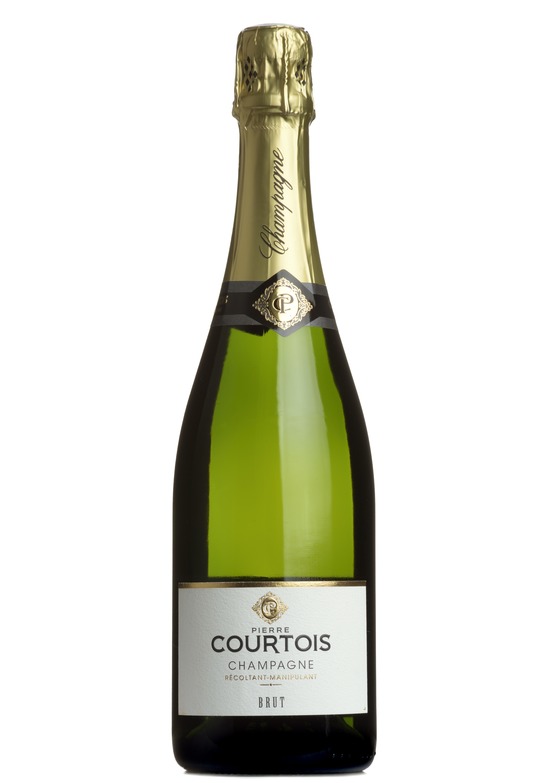 Brut, Champagne Pierre Courtois
When we first tasted this grower champagne from Pierre Courtois and his six hectare family vineyard, we knew that this was a champagne for us all it was fresh, elegant and spot-on in all respects. The discerning French buy single vineyard champagnes rather than the big branded ones- coming from the producers own vineyards & made in smaller quantities with great care and passion in both the vineyard and the winery. We should all do the same.
How does the wine taste?
A fine blend of chardonnay, pinot noir and pinot meunier with delicate fizz and a light creamy finish. Why pay a lot more for Moët & friends?!
Grape:
/
Pinot Noir
/
Pinot Meunier
/
Chardonnay
Delicious. Much better than many more expensive marques. Beautiful fruity taste and fine mousse.
I like small producer fizz. In fact I never buy Grand Marque . I usually keep a couple of years to round out flavour, but no need here- it's got deepish yellow colour, v light bubbles, and lovely mid rich yeast and a little lemon.In the shade, mid afternoon last week at 34' - just the ticket, great value.