Fine Wines From Graham Gooch's Cellar
"Graham has been a great personal friend of mine, and enthusiastic customer of ours, for more than 30 years. Our relationship started well before his England captaincy and his batting dominance in world cricket. Graham has a long-standing interest and passion in 'better wine' and has had the pleasure of collecting his own personal cellar via our Fine Wine Plan for many years.
Graham is now looking to offer some of his finest wines for sale and we're delighted he has chosen us to bring these wines to market. Graham's wines have been stored in our professional, in-bond facility since shipment."
- Johnny Wheeler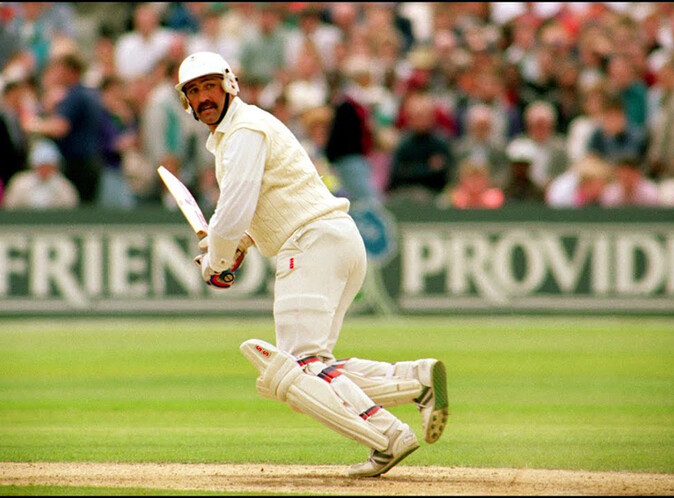 Fine Wines from Graham Gooch
We're also delighted that this opportunity gives you the chance to purchase some fine wines from great vintages. Within this selection there are 13 cases of Bordeaux primarily from the great 2009 and 2010 vintages, which have great ageing and growth potential and would be a strong addition to the portfolio of a serious collection.
Graham Gooch is not only a wine consumer and collector, he actually produces his own wine in southern France, called 'Three Three Three' after his heroic 333 innings against India in 1990 at Lords, so you can be assured of his personal interest in this selection and the brilliant quality and value of each wine.
Each case of wine will come with a signed card from Graham, congratulating you on your purchase together with a provenance letter from ourselves.
The wines are offered in-bond with the exception of the Pavillon Rouge 2005 which is duty-paid (and this is reflected in the price).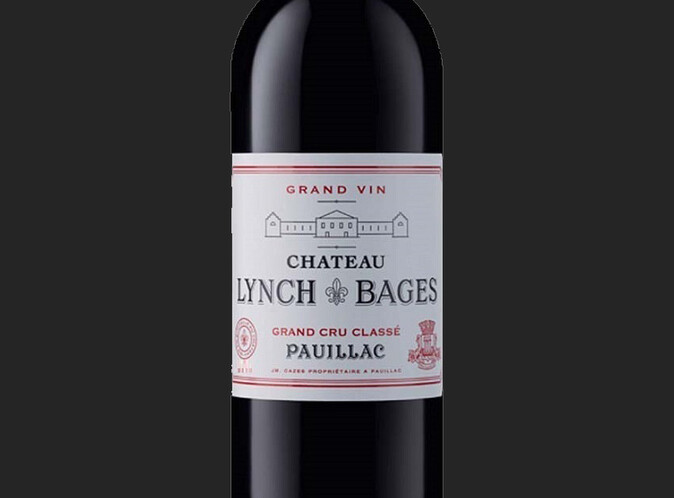 2009 Château Lynch-Bages Pauillac Cinquième Cru
"Performing even better from bottle than it did from barrel, this appears to be the finest Lynch Bages since the 2000, 1990 and 1989. According to the chateau, the 2009 has the highest level of polyphenols ever measured as well as high alcohol (nearly 13.5%). A blend of 75% Cabernet Sauvignon and the rest largely Merlot with touches of Cabernet Franc and Petit Verdot, it is an expressive, voluptuously textured effort with unctuosity and powerful, juicy, succulent blackberry and black currant flavors, low acids, a layered, massive mouthfeel, but no sense of heaviness or fatigue. This exquisite Lynch Bages should drink well for 30+ years"
98pts, Robert Parker (Drink 2012-2042)
CASE OF 12 BOTTLES £1,295 (2 cases available)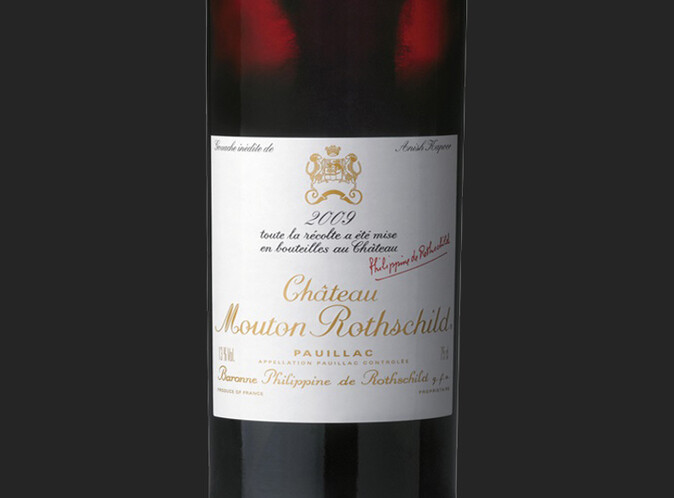 2009 Château Mouton-Rothschild Pauillac Premier Cru
"The wine is a blend of 88% Cabernet Sauvignon and 12% Merlot that begs comparison as a young wine with what the 1982 tasted like in 1985 or, I suspect, what the 1959 may have tasted like in 1962. Representing 50% of their production, the wine has an inky purple color to the rim and not terribly high alcohol for a 2009 (13.2%), but that is reflected by the high percentage of Cabernet Sauvignon. It has a remarkable nose of lead pencil shavings, violets, creme de cassis and subtle barrique smells. It is stunningly opulent, fat, and super-concentrated, but the luxurious fruit tends to conceal some rather formidable tannins in the finish. This is an amazing wine that will be slightly more drinkable at an earlier age than I thought from barrel, but capable of lasting 50 or more years. Kudos to the Baroness Philippine de Rothschild and the entire Mouton team, led by Monsieur Dalhuin"
99+pts, Robert Parker (Drink 2022-2065)
CASE OF 12 BOTTLES £5,650 (2 cases available)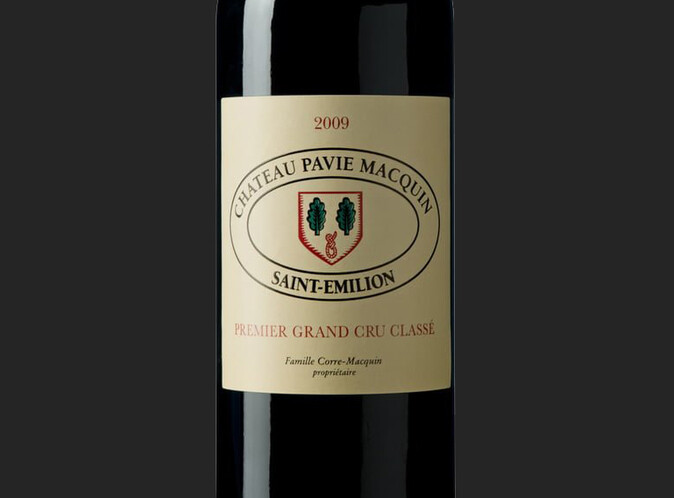 2009 Château Pavie-Macquin St Émilion Grand Cru Classé
"Tasted at the Union de Grand Cru in London. The Pavie Macquin has a very refined bouquet with wild strawberry, blueberry and a touch of cassis all with very fine delineation. The palate is very refined with sensual tannins that have a Burgundian texture. Caressing and utterly refined on the pure finish with perfect acidity. Top class: one of my favourite Saint Emilion wines of the vintage"
96pts, Neal Martin (Drink 2019-2034)
CASE OF 12 BOTTLES £795 (1 case available)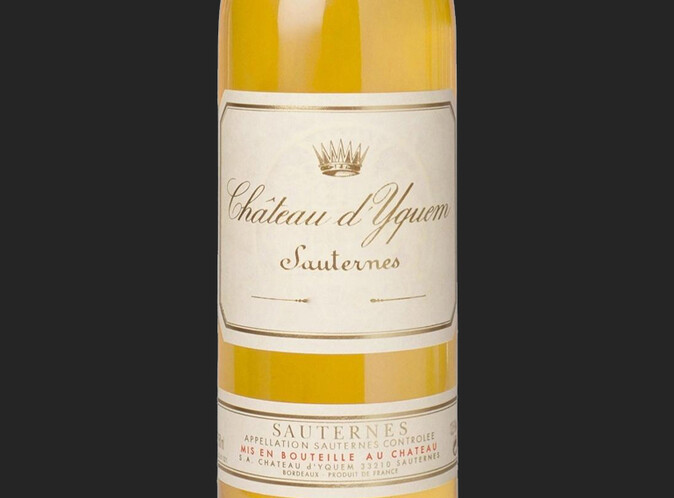 2010 Château d'Yquem Sauternes Premier Cru
"Pale to medium lemon-gold colored, the 2010 d'Yquem is just now starting to strut its stuff with gregarious scents emerging of underripe mangos, fresh pineapples, poached pears and candied peel plus nuances of waxed lemons, fungi, musk perfume and wet clay. Wonderfully poised, the seductively intense fruit is offset by beautiful freshness, supporting layer upon layer of savory nut and baked-bread notions with the tantalizing exotic fruits coming through on the long, long finish. For number crunchers: 13.5% alcohol, 138 grams per liter residual sugar, and total acidity is 3.6 grams per liter H2SO4. Tempting to drink now, I'm sensing there are still a lot of latent nuances to be revealed here. So—to get that full Yquem experience—I'd give it another five years in bottle, at least, and drink it over the next 40+ years"
98pts, Lisa Perrotti-Brown, The Wine Advocate (Drink 2025-2065)
CASE OF 6 BOTTLES £1,350 (1 case available)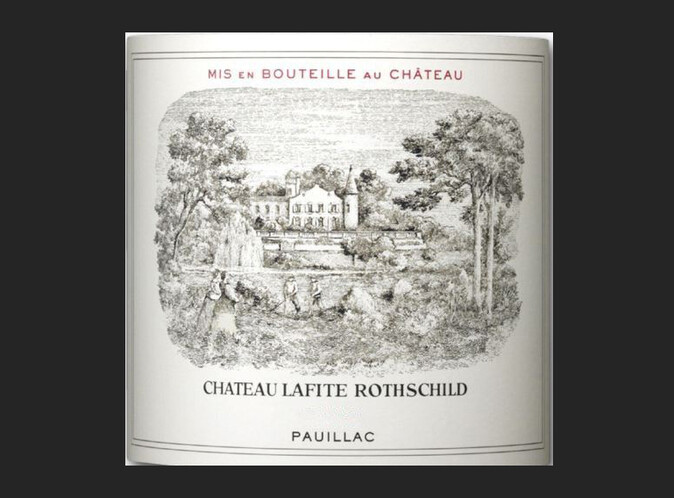 2010 Château Lafite-Rothschild Pauillac Premier Cru
"Deep garnet in color, the 2010 Lafite Rothschild is a little mute on the nose at this stage, opening to reveal warm blackcurrants, baked plums and boysenberry scents with hints of chocolate mint, violets, cedar chest and pencil lead. Full-bodied, rich and densely packed with perfumed black fruit layers, it has a rock-solid backbone of fantastically ripe, grainy tannins and beautiful freshness, finishing very long and minerally. Still very youthful!"
100pts, Lisa Perrotti-Brown, The Wine Advocate (Drink 2025-2080)
CASE OF 6 BOTTLES £3,725 (4 cases available)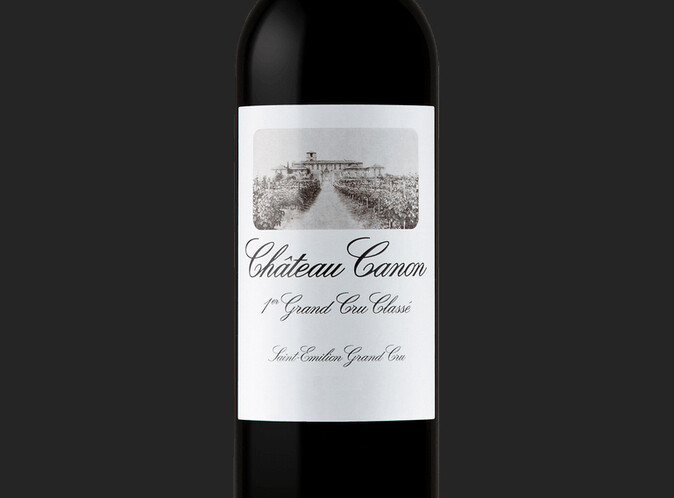 2017 Château Canon St Émilion Premier Grand Cru Classé B
"Deep garnet-purple in color, the 2017 Canon bursts from the glass with expressive notions of baked black cherries, kirsch, plum preserves and black raspberries plus hints of red roses, Ceylon tea, black olives and fertile loam. Medium-bodied, the palate is wonderfully elegant and refined, with a soft, finely grained texture and seamless freshness, finishing long and mineral laced. The blend is 77% Merlot and 23% Cabernet Franc and it was aged for 18 months in French oak, 50% new"
96+pts, Lisa Perrotti-Brown, The Wine Advocate (Drink 2021-2045)
CASE OF 6 BOTTLES £320 (1 case available)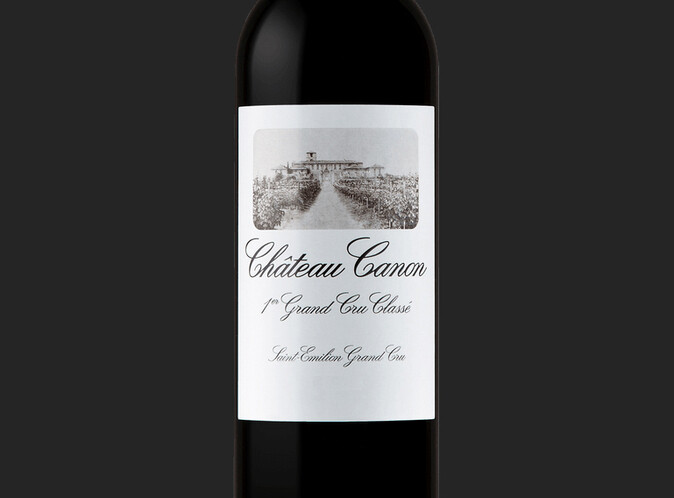 2017 Château Rauzan-Ségla Margaux Deuxième Cru
"Medium to deep garnet-purple colored, the 2017 Rauzan-Ségla rocks up with vibrant notions of cherry pie, warm cassis, blackberry preserves and red roses with hints of cinnamon stick and cloves. Medium to full-bodied, the palate is completely filled with wonderfully pure red and black fruits, framed by firm, very ripe, fine-grained tannins and just enough freshness, finishing long and spicy. Yum! The blend is 62% Cabernet Sauvignon, 36% Merlot and 2% Petit Verdot"
96+pts, Lisa Perrotti-Brown, The Wine Advocate (Drink 2024-2050)
CASE OF 6 BOTTLES £275 (1 case available)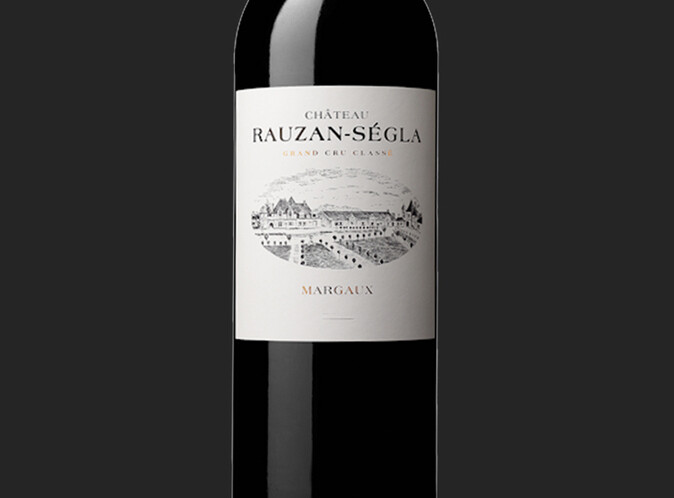 2005 Pavillon Rouge du Château Margaux (Duty Paid, Delivered)
This wine is in the prime of its drinking window and is sold duty-paid and delivered - perfect as a treat to drink now and for the next 5-10 years.
"More Merlot than usual (48 percent). Limpid purple garnet hue. Almost opaque. Just that gorgeous Margaux nose: violets, blackcurrant, just brilliant definition (and this is the second wine?) Blueberry coming through, a little more cassis. Firm tannins, again wonderful definition and focus. More dense than previous year, very good weight with a strong, blackberry, cedary finish. Lots of freshness on the finish. Wow, a sensational Second Wine"
93-95pts, Neal Martin (Drink 2015-2025)
CASE OF 12 BOTTLES £960 (1 case available)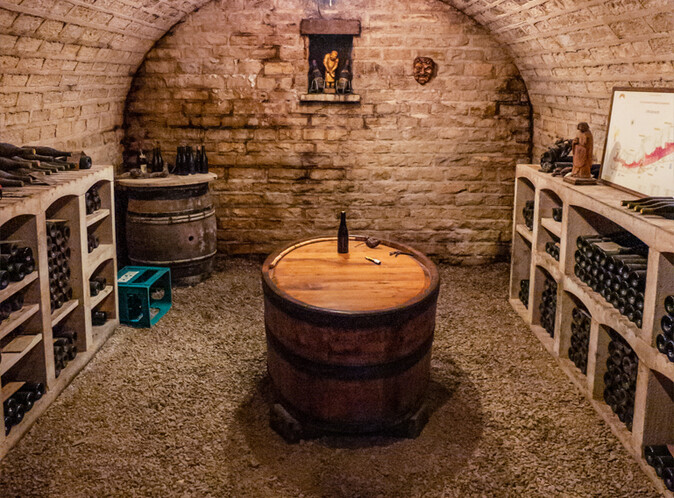 Five Other Mature Fine Wines
We also have five other mature fine wines from another private client cellar, stored with us in bond, which we can offer today. These are:
2000 Château La Gaffelière, St Emilion | One case of 12 bottles £847
2001 Château La Fleur-Pétrus, Pomerol | Two cases of 12 bottles £1,656 per case
2003 Château Ducru-Beaucaillou, St Julien | One case of 12 bottles £1,334
2003 Château Margaux, Margaux | One case of 6 bottles £2,162
2000 Château Bourgneuf, Pomerol | One case of 12 bottles £420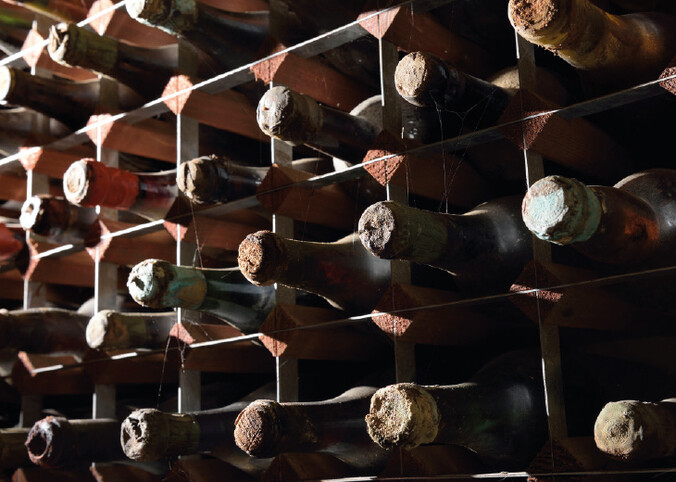 Cellar Management
We offer a professional and personal service to any customers who may be considering selling some or all of their portfolio, so please do get in touch with us directly or a member of our Fine Wine Team for an initial discussion.