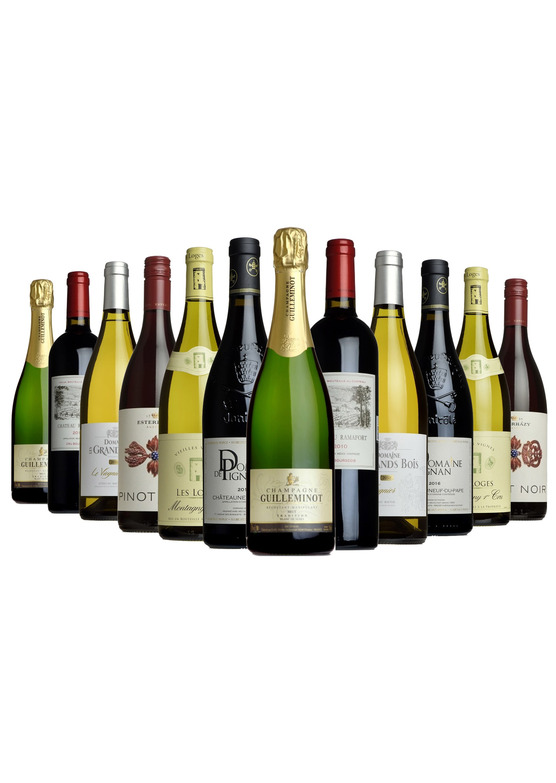 As autumn storms come after such great summer weather, and we are faced with more restrictions, here is a case of wines to keep our spirits up. All are great favourites of mine and a bottle of any always keeps me cheerful, starting of course with a champagne...
Michel Guilleminot
Exemplary, single grower family champagne

Les Grands Bois Viognier 2019
Great white Rhône from the delicious viognier grape

Les Loges Montagny 1er Cru 2018
Really good affordable white Burgundy

Estoras Pinot Noir 2017
Lovely Austrian pinot noir from the Princes Esterházy vineyards, much loved by Haydn and Goethe

Château Ramafort 2010
A fine cru bourgeois claret from one of the two greatest vintages of the last 50 years

Pignan, Châteauneuf-du-Pape 2016
The great autumn and winter wine from up to 15 grape varieties of the Southern Rhône. A great example. Delicious with game.
There are currently no reviews for this product.
Be the first to write a review.