Whispering Angel 2022 - The New Release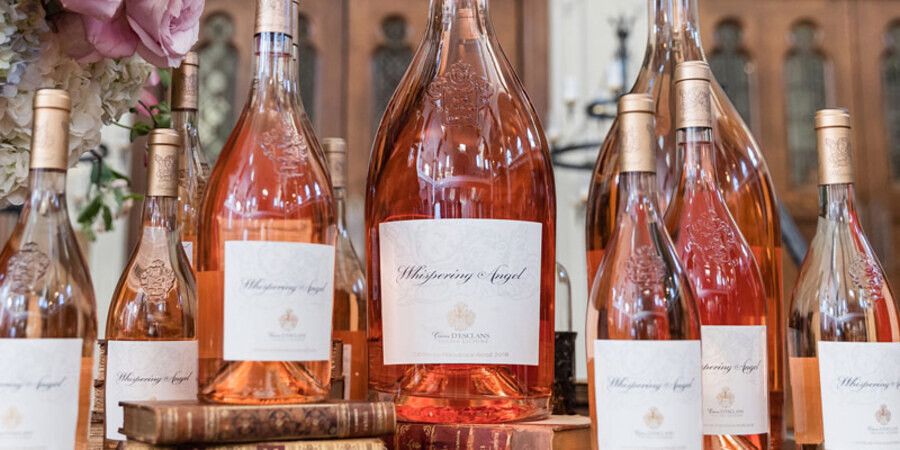 We are today offering the new vintage, Whispering Angel 2022. This is the chance to get the very best prices and secure your stock for the coming spring and summer.
The 2022 vintage is gorgeous and likely to be rated the best vintage of this remarkable rosé, now a global superstar, and the benchmark against which all other rosés are judged. It sings of the sun and everything we are all looking forward to.
Matthew Jukes, our friend and wine reviewer, has got his hands on a bottle and reckons it is, once again, one of the best ever:
"So with the world waiting with an ice bucket and glass in hand, how good is the first taste of 2022 Whispering Angel?
I am relieved to report that the unbroken run of excellence is still intact, but there is more. This is the first vintage of Whippy that actually seems actively youthful and taut. While it normally hits the ground running, with pliable fruit and welcoming freshness, this crisp, expressive wine is firm, tense, energetic, and utterly ravishing. The rose petal nose, melon flesh silkiness, and grapefruit acidity are all in place, and they are layered, glisteningly attractive, and immediately impressive, but this 2022 vintage is different from previous vintages because it nips in on the finish promising more drama as it relaxes and billows over the next six months.
So, take it from me, that while this is already a cracker, I know that come May, right on cue, it will have even more glamour and allure on the nose, palate, and finish! This is the very first time I have added a '+' to my score below because this is the symbol I use, across all of my wine writing, to indicate that a wine will improve and evolve with age! Who would have thought that Whispering Angel would be such a wine? 18+/20"
Plus, Tom Cannavan of wine-pages.com has also had his say;
"It is the usual blend of Grenache, Cinsault and Rolle, made in stainless steel from a very careful selection of fruit. Such a delicate perfume: rose-hip and pot-pourri, fresh red berries, juiciness of watermelon. On the palate it is dry and refined, the red berries hint at tartness to make the mouth water, the wine finishing with shimmering, elegant acidity."
Two glowing reports indeed. Whispering Angel has consistently been one of our best-sellers over the last few years and we expect it to be so again.
Buy a case or two of Whispering Angel 2022 at the best price and secure your wine for Easter and spring.
Esme Johnstone, Co-founder of FromVineyardsDirect