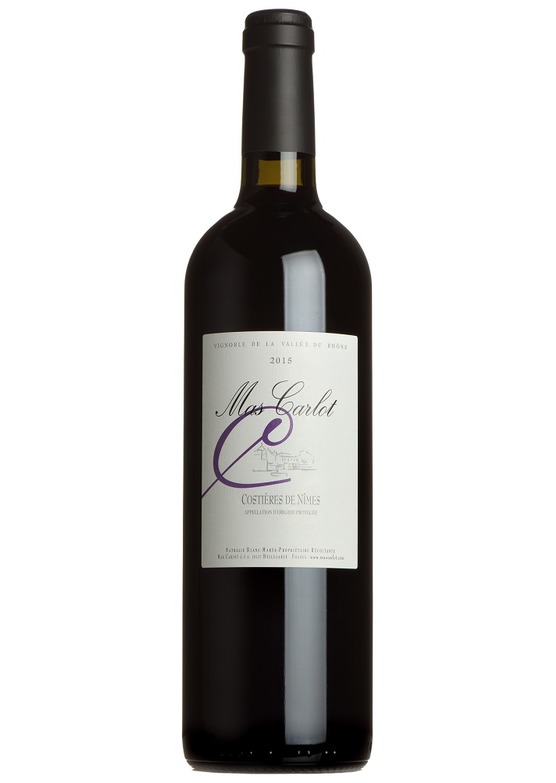 Mas Carlot Rouge, Costières de Nîmes 2017
Mas Carlot red, a rich syrah and grenache, the two great grapes of the Rhône, has long been a favourite of mine and of our customers.
Costières de Nîmes, south west of Châteauneuf and to the north of the Camargues, makes some of the loveliest and best value wines in France. Mas Carlot, in the opinion of Hugh Johnson and Robert Parker, is one of, if not the very best of the appellation and its vintages regularly get 2 or 3 stars in the Guide Hachette des Vins.
In the 18th century, the estate belonged to Admiral Grasset, and is now owned by Nathalie Blanc-Mares, a distinguished oenologist and with her husband Cyril, both consummate vignerons.
Tasting note:
Highly expressive and fruit-driven. The wine is rich with notes of dried berry fruits and sweet spice. Delicious.
Exactly what the doctor ordered. A sumptuously decadent red, made from Grenache and Syrah, that has backbone too. Also astonishing intensity - all warming red berried and sunshine." - Victoria Moore, The Telegraph

Costières de Nîmes is a sub-region in the southern Rhône that isnt very well-known, meaning prices are often low - and this rewarding red from a renowned producer is a real bargain. Made from Grenache and syrah with a spiced blackberry theme, its a winner so stock up now before the barbecue season.- Matthew Jukes, Daily Mail
Go to everyday wine. A fine round mouthful of flavour, with a little sunlit sweetness to finish. Category Yum.