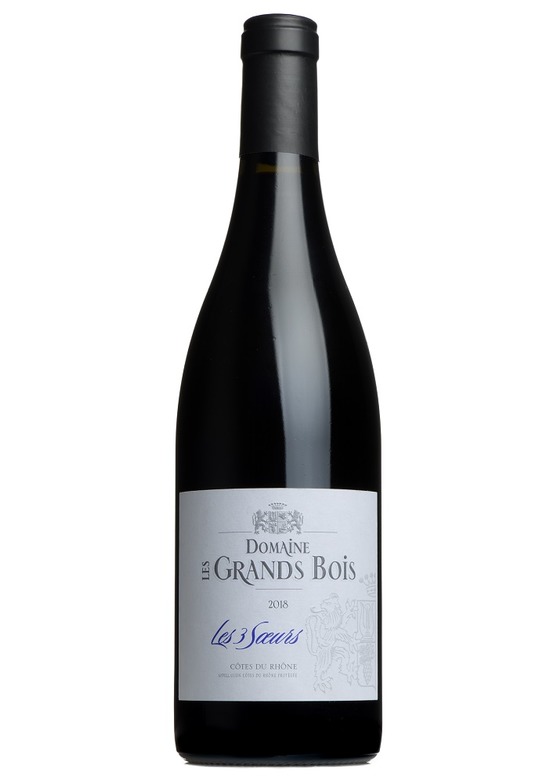 Côtes Du Rhône Cuvée Trois Soeurs, Domaine Les Grands Bois 2018
The Cuvée Trois Soeurs named after Mireille and Marc Besnardeau's three daughters is a delicious predominantly grenache and syrah wine from 50 year old vines, from the charmingly named village Sainte-Cécile-les-Vignes at the foot of Mount Ventoux. The Cuvée Trois Soeurs is 65% grenache, 30% syrah and 5% carignan.
"Consistently one of my favourite estates in the southern Rhône, the wines of Les Grands Bois consistently over-perform their appellation and their modest prices." - Robert Parker.
What wine should be like. Beautiful.
I was rather disappointed with my first bottle so I sought advice from FVD. I will follow their guidance either to leave the wine to mature and "open" a little longer, to let it breathe a while after opening (always good advice) or to decant it.
Superb. A real Rhone red.
Classic and delicious Cote du Rhne. Unbeatable everyday drinking - highly recommended