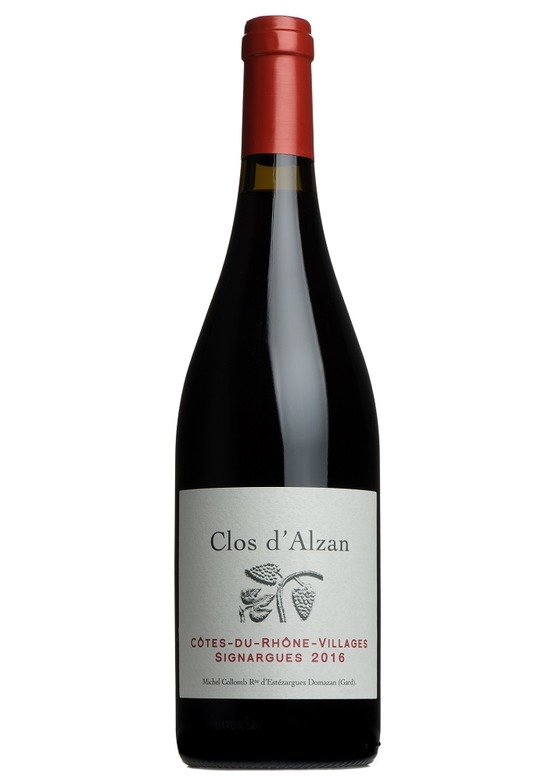 Clos d'Alzan 2016, Côtes du Rhône Villages Signargues
The new 2016 vintage of our Côtes du Rhône village Signargues Clos de Alzan has just arrived. It is an exceptional 'Villages' wine from a 10/10 vintage in the Southern Rhône and on tasting it I jotted down 'fabulous fruit, great structure and well-integrated tannins'; need I say more? A fine example of why the Southern Rhône can provide the best value red wine in France.
Tasting note:
A bright mid ruby-purple, the nose is lively and perfumed with plenty of peppery dark fruits. Well structured on the palate with a full and lingering finish, a lovely concentration of floral dark berry flavours.
"The 2016 Clos dAlzan Côtes du Rhône-Villages Signargues, a single vineyard wine of great style and modest price, is hearty fare and no mistake. Full, rich and spicy with gloriously succulent ripe, dark fruit, it slips down very, very easily and shows what fine value can still be found in the Rhône." - Jonathan Ray, The Spectator Magazine
There are currently no reviews for this product.
Be the first to write a review.