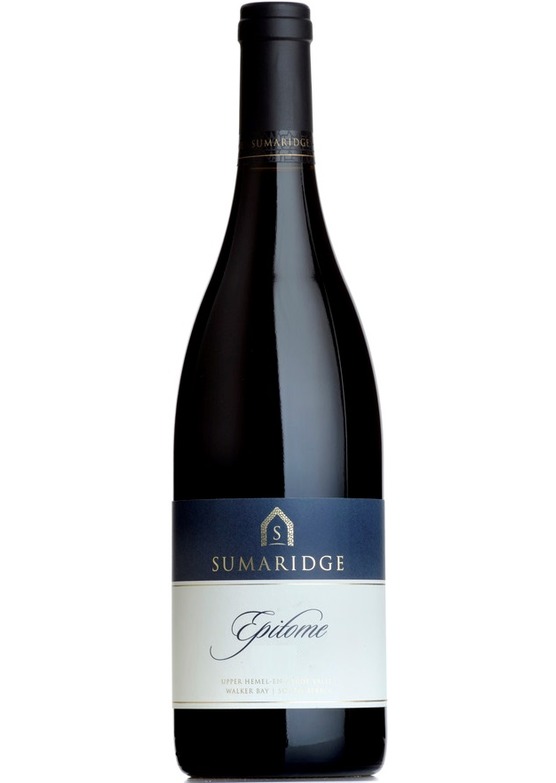 Epitome, Sumaridge Estate, Upper Hemel-en-Aarde Valley 2011
A fabulous blend of shiraz and pinotage from the Sumaridge vineyards in the Hemel-en-Aarde valley, close to Hermanus that is now considered to be where many of the finest South African wines are made. The proximity to the sea ensures cool winds to balance the heat which the traditional inland wine growing areas lack. This is their 'showtime' red wine aged in new oak for 18 months with over 6 years of bottle age.
The wine is close in style to a Northern Rhône with the pinotage, South Africas hometown grape giving the wine that extra backbone and density of flavour. You need look no further for a mature full bodied red that is perfect for drinking on cold winter evenings.
PS - Sumaridge won the award of best vineyard of the year in South Africa in 2018 by the Luxury Travel Guide (LTG).
Grape:
/
Pinotage
/
Syrah/Shiraz
Perfectly good wine with dark chocolate and berry overtones, but little complexity
as a consumer who is very partial to southern hemisphere shiraz with some bottle age,i found it with its combination of pinotage very smooth without having to wait cellar time.whilst a full "winter weight" i look forward to it for barbecues
A truly excellent wine at any price level; it exudes warm fruit with a subtlety unusual in New World red wines, and it has a good finish too. I think it is as suited to a summer barbecue as it is as a winter warmer. Snap it up!